I saw this motivational poster from Fit Facts today and it made me sad.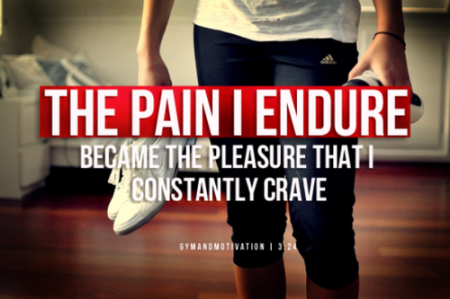 It reads:
The pain I endure became the pleasure that I constantly crave.
I REMEMBER that pleasure and I miss it. When I was running before, however, I didn't have the problems that I'm having right now. Even a long walk will make my feet ache like they never did before. My bulky and large feet, who have been my good friends all these years, have become fragile and temperamental. I have no idea how to strengthen them to be able to take the pounding that they did before.
I don't want to injure myself, but I REALLY want to get back into running. I see that poster and it makes me feel so very sad because I WANT it. I want that pleasure of running every day. I want that sigh that I used to have during every run that said, "Yes, this is what I need."
I don't know how to get back there, but I want it so much that I'm willing to try again.