I love this motivational photo from Fitness, Health, and Confidence.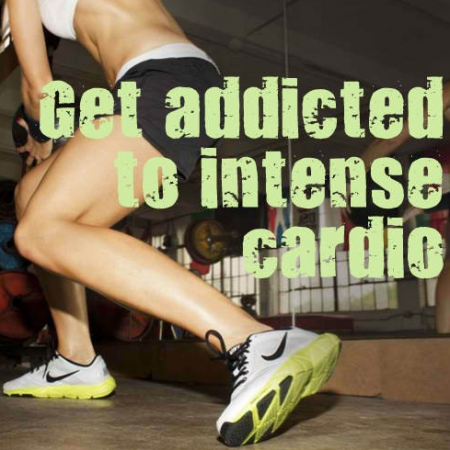 It reads:
Get addicted to intense cardio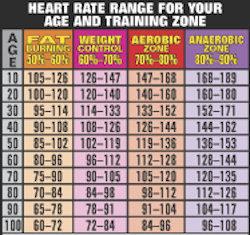 For years, I have used this heart rate training chart to judge how much cardio I should be doing. I have a strong heart and no history of heart trouble in my family, yet, I still assumed that my heart wouldn't be as strong in my forties as it was in my twenties. When I started using my ActiveLink and it gave me so few points for my workouts, I realized that I have been a HUGE slug when it comes to exercise. I decided that I was going to train for how strong I want my heart to be (as good as a woman in her twenties), instead of how old I am.
That means that in order to train in the Aerobic Zone, I need to get my heart rate up to the 140-160 range instead of 126-144. I have been careful to make sure I'm not pushing myself too hard, but so far, it has worked. I've earned more points with the ActiveLink and I feel GOOD. Endorphins good, just like all those sportos talk about. I had no idea I was going too easy on myself because I was working within the ranges that the chart told me, but that chart is for EVERYONE, not necessarily for me.
So, I can feel that inkling of excitement when I think about doing my runs every day and that's the closest I've ever come to addicted to intense cardio. I hope that someday that will be a reality as well.