I saw this motivational poster on LiveToTheBeat and it made me say, "YES!"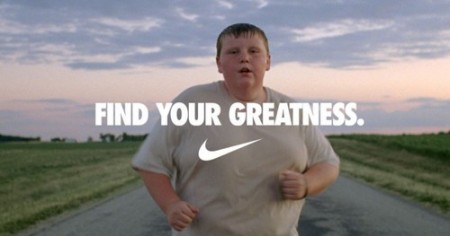 It reads:
Find your greatness.
I don't want to see some genetically blessed person in my motivational posters. I wanna see THIS guy! This guy is inspiring! He's sweating! He's working hard!
The next time I think about blowing off my incredibly easy workout, I'm going to have THIS guy in my head. If he can do his workout, then so can I.