I was at Dillards the other day and I saw this display.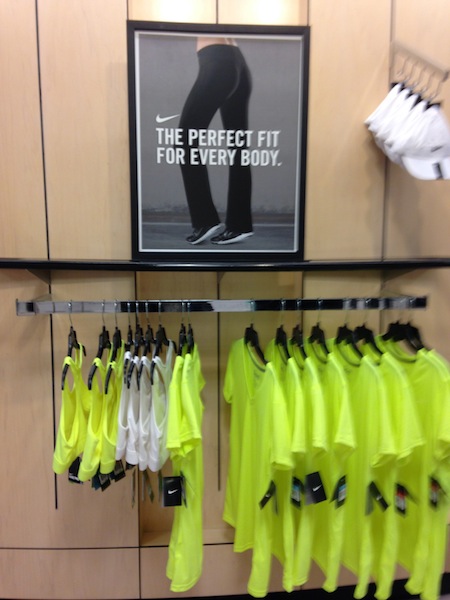 I needed some workout clothes, so I wandered over there to see what they had. Unfortunately, the "Large" size that they had couldn't have been bigger than a size 12. Shame on you, Nike!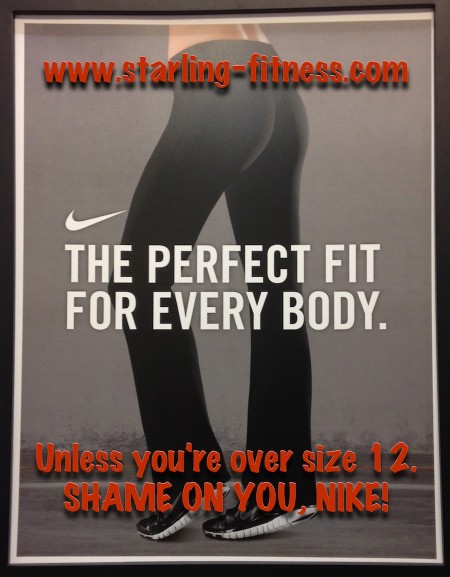 I have had this problem with them before and talked about it here: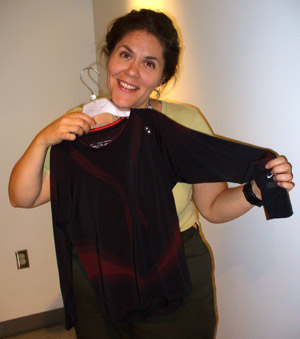 Back then, I said:
The fact that they don't carry a size for me when I'm fifty pounds lighter, just tells me that they aren't an athletic clothing company. They're a fashion clothing company just like Kenneth Cole. They don't want "fatties" like me wearing their clothes and giving them a bad name.
I wrote that entry in 2006. It's SEVEN years later and they are STILL making the same mistakes. I was going to write an entry about the new Nike App called Nike+ Move that would turn your iPhone 5S into a device that monitors your every move like a FitBit, ActiveLink or Fuelband, but I don't even want to give them a link now.
In the end, we left Dillards and went to Forever 21. They had plenty of exercise clothes to fit me.