I found this motivational poster and it really made me nod my head.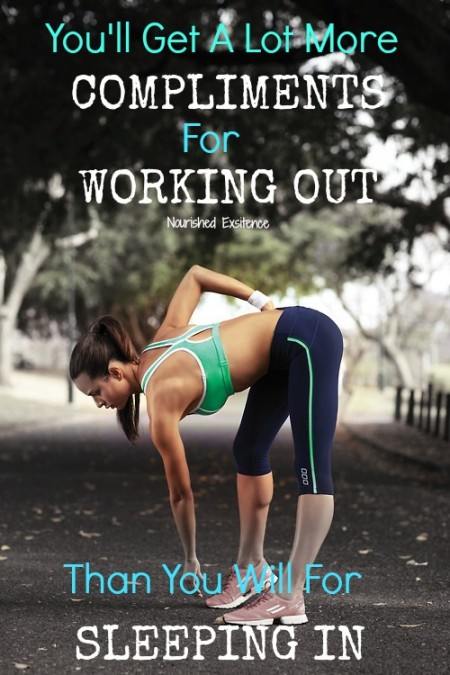 It reads:
You will get a lot more compliments for working out than you will for sleeping in.
It's true and that might be a great motivation for some people. Here are a couple more iterations of the idea.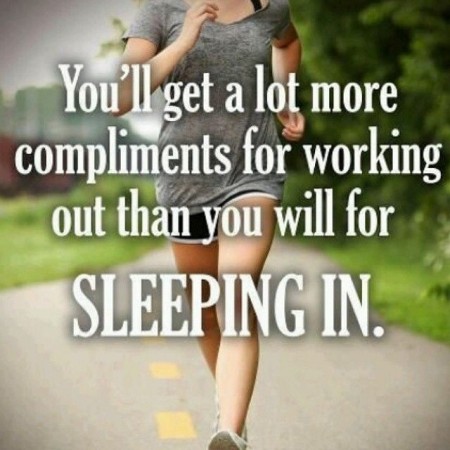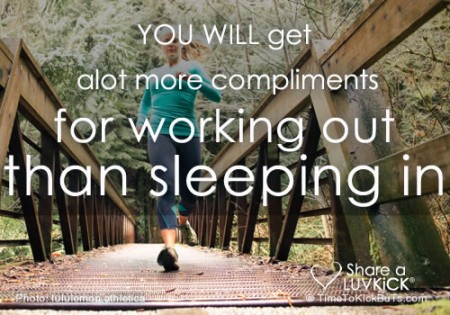 The truth of the matter is, I am pretty uncomfortable when I receive compliments, especially about my body. At the same time, I CRAVE them. It's a strange dichotomy that I really need to work in my mind because the longer I maintain this loss and the closer I get to the weight the government thinks I should weigh, the more compliments I'm going to get.
This is one of those things I haven't figured out yet. I crave compliments, but at the same time, I am uncomfortable when I get them. I brush them off, feeling that I don't deserve them. A friend of mine the other day said that I was looking svelte and I literally waved it away and said, "No." I want to impress people and at the same time, I am tremendously unwilling to take any compliments I receive.
This is insanity and I'm sure if I had a better self-esteem, it wouldn't be a problem. I just don't know how to get one of them self-esteem things.
Images via:
Previous: If You Have Time For…
Next: How To Conquer Disordered Eating

Leave a Reply
-