For the first time, a woman has won The Biggest Loser! Ali Vincent won The Biggest Loser, even after being sent home in week four.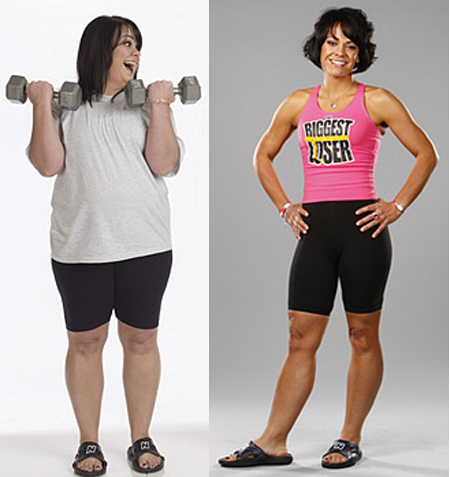 Here is a video interviewing her and Jillian, her trainer on the show.
Jillian is really proud of Ali
She's sending a message to women out there that when you connect your mind, your body and your intention, anything is possible.
Since women typically don't lose weight as quickly as men, it has been thought that a woman couldn't win The Biggest Loser. Every season, women have said that they were going to be the first woman to win, but this time, Ali did it!
Congratulations!
If you want to see Jillian and Bob talk about the finalist before they found out who won:
Via: First Woman, Ali Vincent, Wins Biggest Loser | TV Crunch
Previous: Cookie Monster Addresses His Bingeing
Next: Major League Eating: The Game

6 Responses to "Ali Vincent Wins Biggest Loser"
Leave a Reply
-