You can't tell from the picture, but the sticker on the binder said $1.50. I was at the local thrift store and the binder looked pretty nice.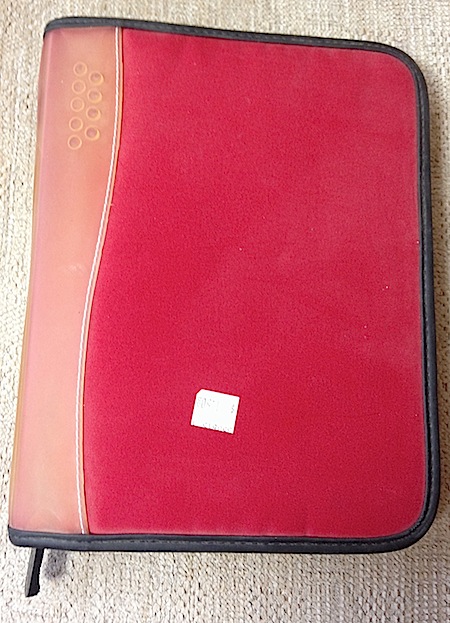 When I opened it, I noticed the words, "Exercises," and "Recipes," on the tabs. I shut the binder and decided that this was something I should buy if it's only a buck fifty. When I got it home, I very quickly surmised that this was a program designed to sell supplements. Mostly, because the second page told me to plan ahead and buy supplements.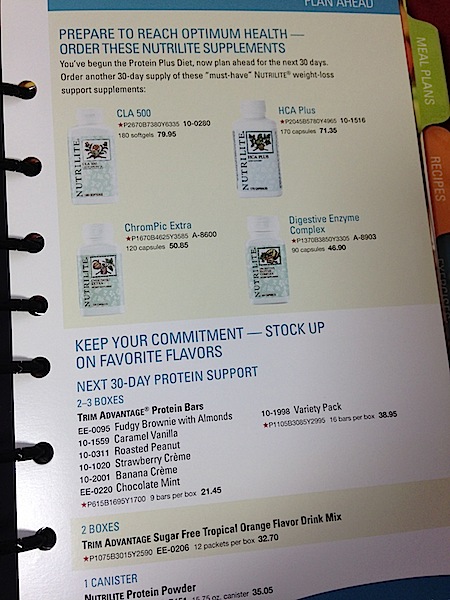 Not only supplements, but shakes and bars as well.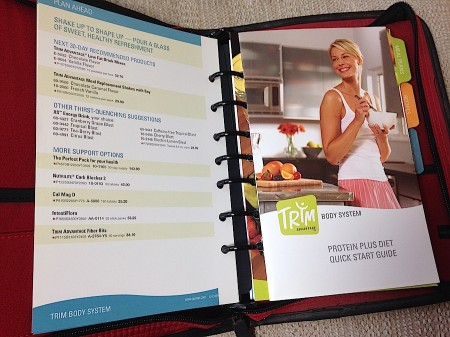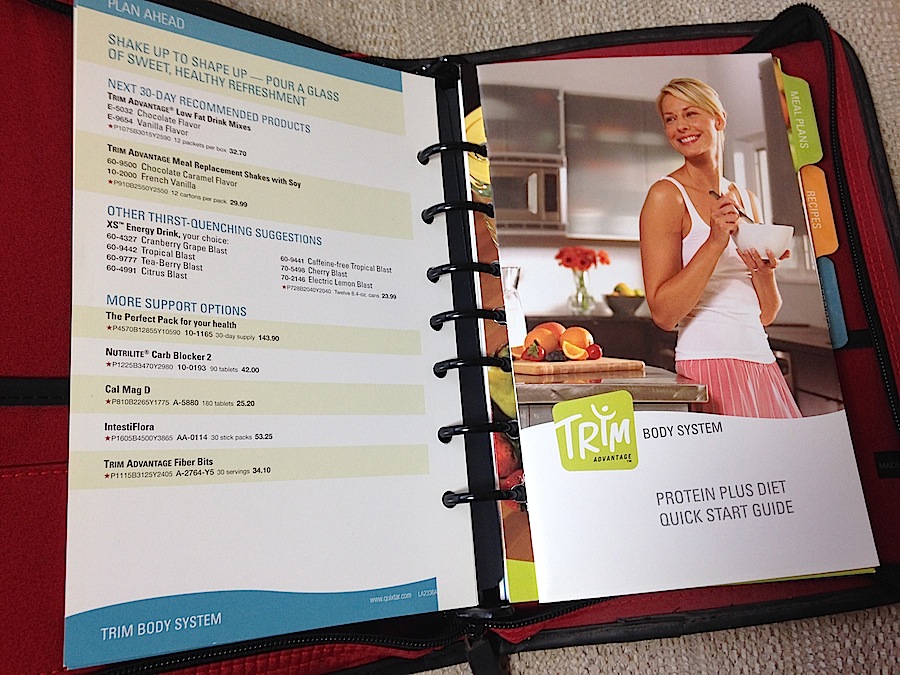 It was as if I had stepped back into the Nineties when SlimFast and Optifast ruled the airways. I looked at the date of the book and it said 2004. I did a little research and connected the book with Amway based on a PRNewswire:
ADA, Mich., Nov. 19 /PRNewswire/ — Quixtar Inc., the leading online Health & Beauty retailer, has introduced the Trim Body System to help consumers make healthy lifestyle choices and control their weight.
I also found this video:
When I went to the Amway website, they aren't selling that system anymore. They are selling something called BodyKey, however.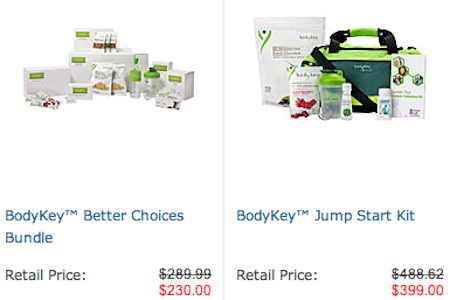 For $230 to $300, you can get everything you need for a week or two on the BodyKey system. After calculating the costs from the Trim Body System book, that's about what it cost back in 2004. In just eight years, this system went from a $300 product to a buck fifty at the thrift store.
After reading through the binder, they recommend ten minutes of exercise every day and limiting portions of food. They have the idea of "Picks," which are measurements for food.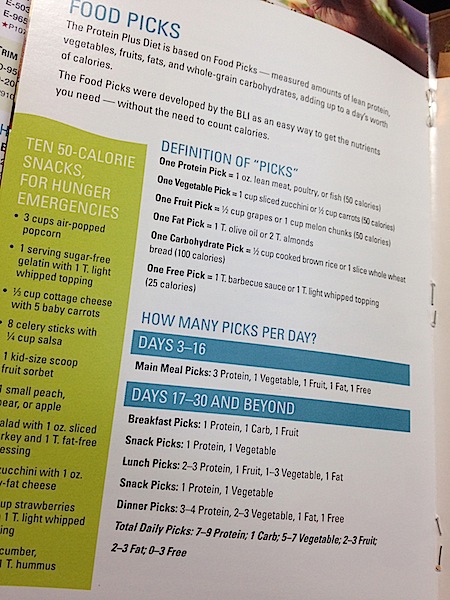 On days 1 & 2, all you eat are shakes, bars and supplements. On Days 3-16, you eat one meal a day with 3 Picks of Protein, 1 Pick of Vegetable, 1 Pick of Fruit, 1 Pick of Fat and 1 Pick of Free. On days 17-30, you eat three meals a day with a total of 7-9 Protein, 5-7 Vegetable, 2-3 Fruit, 2-3 Fat and 0-3 Free. Sound familiar?
It's very similar to that 21 Day Fix Plan that people have been emailing me about. To me, it just looks like a bunch of plastic containers for $73, a DVD and a binder.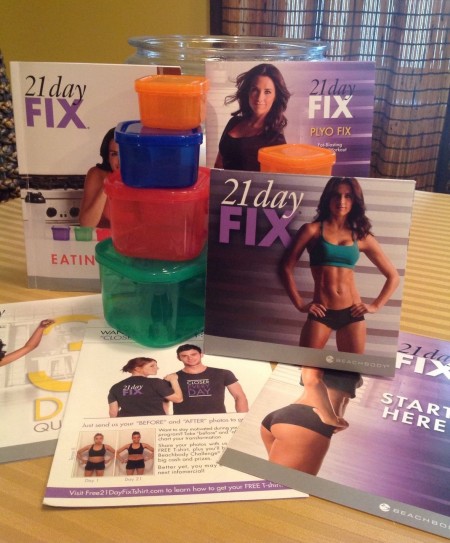 A binder very similar to the one I picked up on a lark for a buck fifty at the thrift store.
Don't believe the hype from any weight loss companies. You can eat healthy and exercise without expensive plans or magic plastic containers. Save your money so that the 21 Day Fix binder doesn't end up in the thrift store in eight years.