Sharee from Funeral For My Fat recorded this great video about how to stay positive on your weight loss journey.
She's right. Comparing pictures from your beginning to your current state can be very inspiring as long as you've made progress. There were many times when I tried, couldn't follow the program and kept trying day in and day out and failing over and over. I didn't HAVE any progress to look at in pictures. Staying positive and continuing to try was very difficult back then.
The calendar showing the workouts you complete is a very good idea. It's something Benjamin Franklin did when he tried to better himself. It's something that Jerry Seinfeld did to better himself. It's something that I do as well.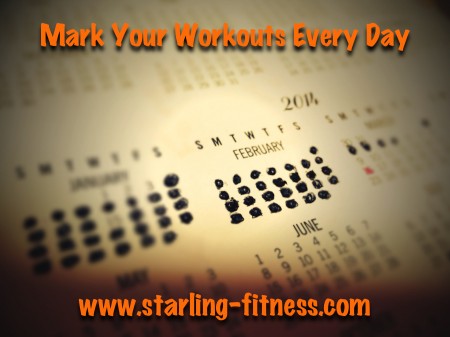 When you start seeing the marks for each day, you don't want to break the cycle. You want to keep up the streak.
Try these two tips and see if you are able to stay positive on this journey because we need all the help we can get.
Previous: I Am The Earth
Next: The Starling Fitness Treadmill Desk

Leave a Reply
-