As you can see, I have wanted a treadmill desk (treadputer, walk station, etc.) for a LONG time. The first time I wrote about it was back in 2006.
EIGHT years later, I FINALLY did it to my treadmill, and I'm so excited! Best of all, it only cost me THREE bucks!!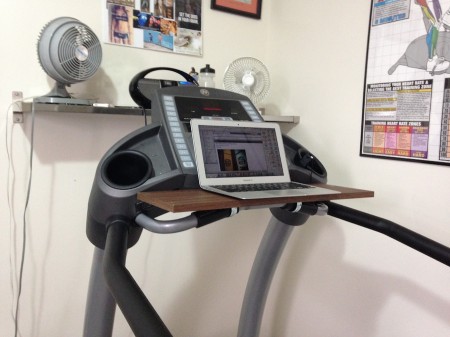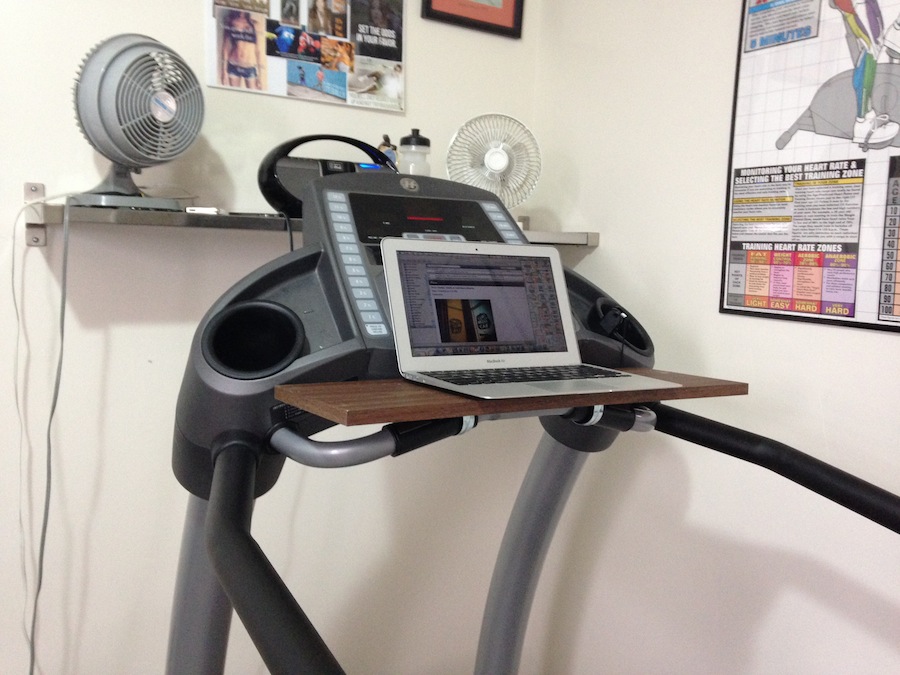 Read more for instructions, but I'm sure you can see what I did just from this first photo.
I had a old shelf sitting in my garage. That piece would probably cost you ten bucks at the hardware store, but since it was sitting unused in my garage, I'm not counting it in the cost of my shelf.
I had to buy pipe wall mounts at the hardware store for $3 (for a set of four).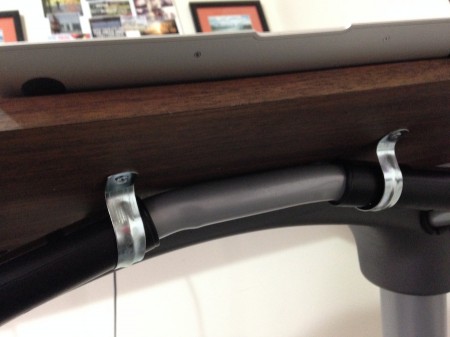 I mounted the shelf to the bar that you grab for the heart rate monitor. We don't use that feature on this treadmill. I use a strap around my chest and Mike doesn't use it at all, so sacrificing that feature wasn't a problem for us.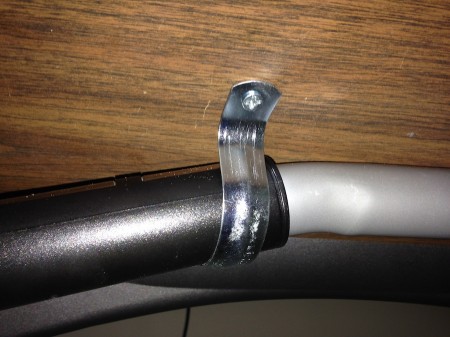 We had to tighten the pipe mounts pretty tightly to get the board stable so it wouldn't just swing upside down. In fact, you can't lean on the shelf too much or it will lose its stability.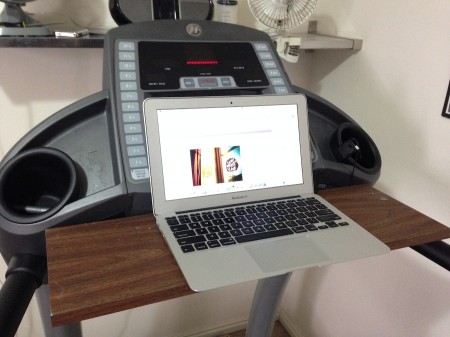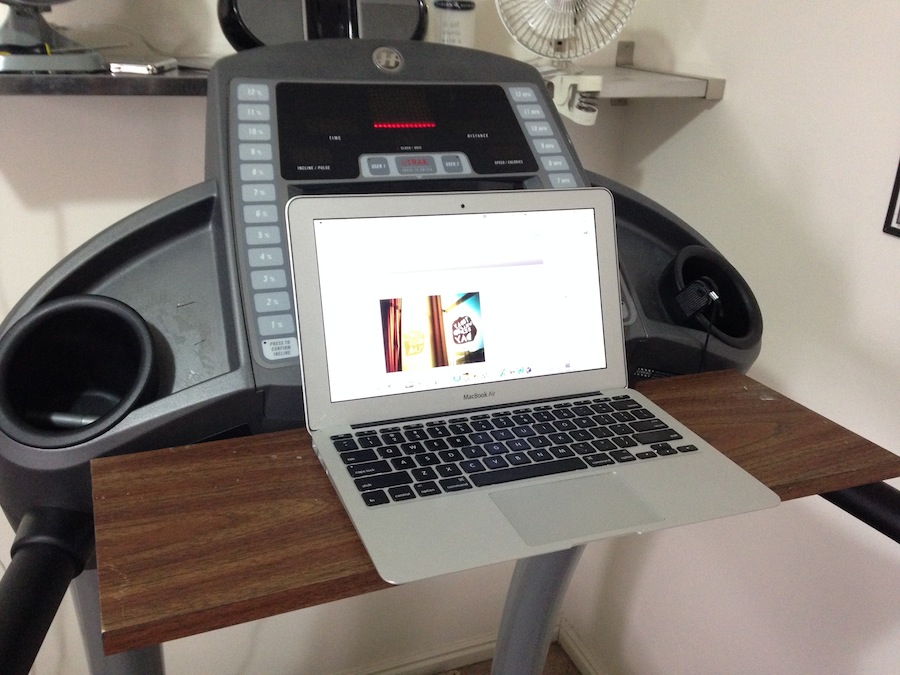 Most importantly, IT WORKS! I wrote this entire entry, edited the photos and posted this while walking on the treadmill at 1 mph. I did a quarter of a mile, which seems like nothing, but at the same time, it's a quarter mile more than I would have done if I had written this entry from my comfy chair.
Yeah! I'm so excited!
Previous: Staying Positive on Your Weight Loss Journey
Next: Bad Weight Loss Advice

Leave a Reply
-