I found this video about a week ago and I decided to try it.
My results weren't quite as easy or or beautiful as hers. It started out the same. I soaked the almonds and put them into my Blendtec blender.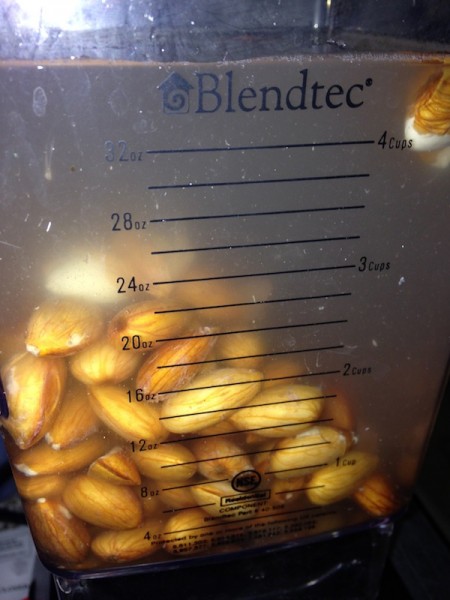 I used the "Soup" button on my Blendtec twice, and the blending looked exactly how it did on the video.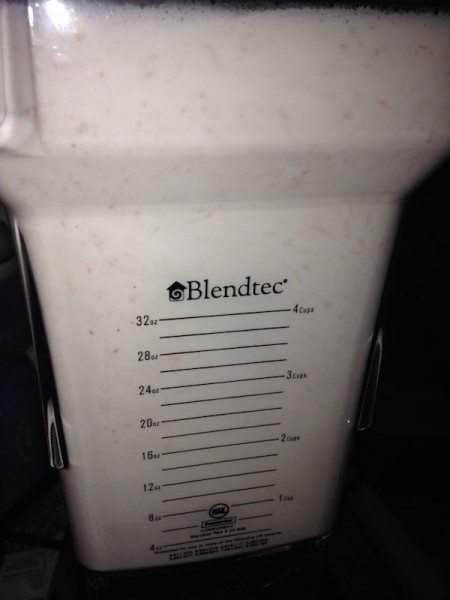 It was the straining that was difficult. I used a small mesh strainer instead of cheesecloth, but there was quite a bit MORE to strain than shown in the video. It was kind of disgusting, actually.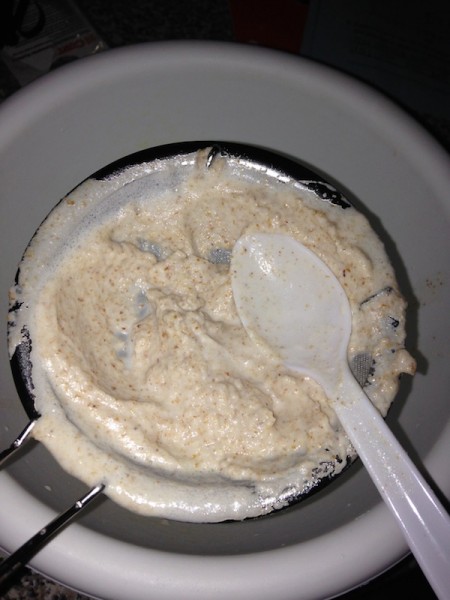 Of course, I felt vindicated when I was done because it looked PERFECT when I put it in the fridge.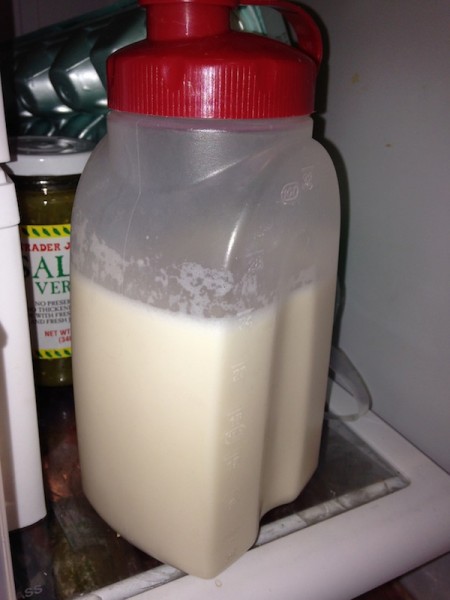 By the next morning, however, it looked awful. I know it just separated and the commercial almond milk has weird emulsifiers to keep it from separating like that. Oh, and they package it in a opaque container, so you can't SEE it if it does separate. A quick shake of the container made it look beautiful again, though.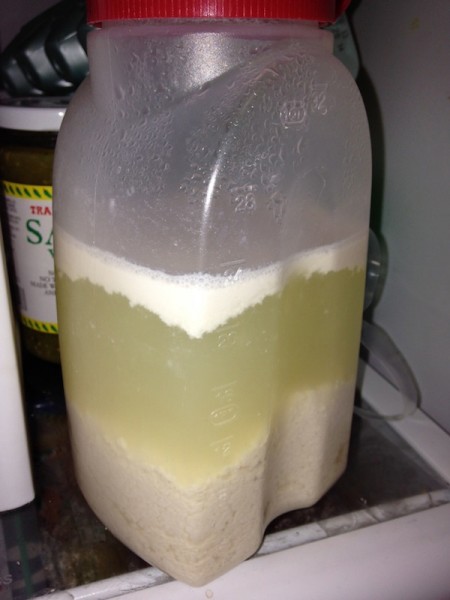 Worst of all, unless you shop around for a good deal (which I didn't this time, but I will next time), one cup of almonds costs almost as much as that much almond milk, so I saved hardly any money for all that work.
The taste and texture, however, is far and above the almond milk I've been drinking. Once you shake the container, it's white, creamy and thick. I sincerely thought that my husband had played a trick on me and replaced it with whole milk when I ate my cereal the next morning. That alone made up for all the work (and perhaps even the cost).
Additionally, there are some benefits. When I make my own, I have almond milk without any added sugar, sweeteners or preservatives. More importantly, if I notice that I'm almost out of milk, I can make some in a short amount of time using dry and storable ingredients. I always notice I'm almost out of milk at the most inconvenient time. This way, I can pretty much make a new batch whenever I want.
So, if you're willing to do a lot of work, you can make your own almond milk. It's possible, but in the end, you probably will do better to just pick up a tetra-pak or two while you're in the grocery store.
Previous: Summer Bodies Are Made In The Winter!
Next: Azodicarbonamide: Dough Conditioner, Flour Bleacher and Foam Plastics Blowing Agent

Leave a Reply
-