I found this image on Pinterest, but the original came from BIKINI BODY MOMMY.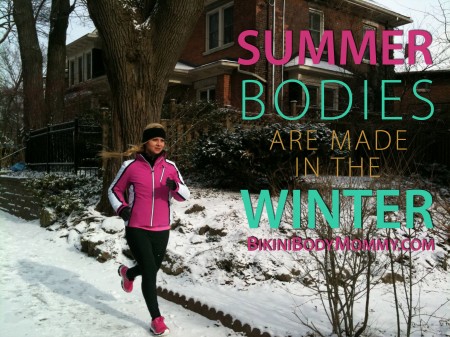 If you click on her link, she has a bunch of ideas to help you get through winter, which are all great. I had seen her before and after pictures on some scummy websites selling diet pills, but I think those guys must have stolen her pictures. She is selling books and tools, but no diet pills. Check out her website.
We are almost through winter. In just a few short days, it will be officially spring, although Utah will probably looks something very similar to this picture. I have been exercising on the treadmill and itching to get outside, but the cold and the horribly polluted inversion air has kept me inside.
All of that is an excuse, though.
If I blamed the cold or the pollution on not exercising it would be baloney. There is ALWAYS a way to get it done. I could go to a mall in the early morning and jog indoors. I could get a used treadmill and run on it every day until it finally dies. I could do jumping jacks in place in my tiny bedroom. There is NO excuse for not keeping up with my exercise in the winter.
Bikini Body Mommy is right. Summer bodies ARE made in the winter. If you want a hot body for summer, you need to stop letting things like cold, ice and snow get in your way. There are a hundred inexpensive ways to get thin. Don't let a little frozen water get in your way.
Previous: Be Active For Thirty of Them
Next: How To Make Almond Milk with Your Blendtec Blender

Leave a Reply
-