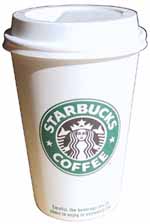 If you go into any coffee shop and order a steamer with fat-free milk, they will understand what you're talking about. If it's not a Starbucks, they'll roll their eyes and sneer at you, but they'll understand.
A steamer is warm milk heated to a frothy goodness using the steam valve on the expresso machine with a shot or two of flavored syrup. Since there are many sugar-free syrups to choose from, you can enjoy a wide variety of steamers for the same calories as a glass of milk.
Since many diets recommend two servings of milk a day, this is an easy way to get in your milk in one fail swoop. One 16 ounce steamer counts as two servings of milk. If you make sure to order the sugar-free syrup, then it's no more calories than the milk.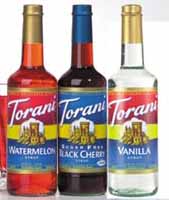 You don't need to shell out two bucks at the coffee shop to get a steamer either. Sugar-free flavored syrups are usually available in the coffee aisle at grocery stores. The selection of syrups is smaller than a coffeehouse, but you'll be able to create a steamer by microwaving your milk with a shot of syrup for only one minute and much less money.
Torani has a list of steamer recipes that sound delicious. These recipes aren't specializing in the sugar-free flavors, so make sure you get sugar-free syrups in order to avoid extra calories.
Previous: Role Models
Next: Fun Exercise Videos From YouTube

Leave a Reply
-