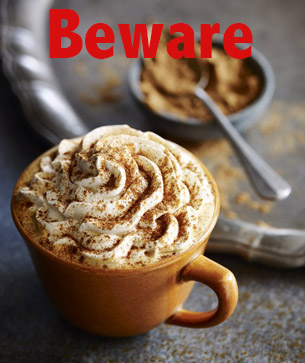 Starbucks is bringing back the Pumpkin Spice Latte early this year, which brings joy to many people, apparently. I've seen excited ramblings on Tumblr and FaceBook, which is all well and good, but only if you know what you're getting into.
You see, the Pumpkin Spice Latte is not just a cup of coffee. It's basically a milkshake that a little coffee looked at once. Look at these nutrition facts from Starbucks' website. If you get the smallest cup (8 oz.) and ask them to use non-fat milk and no whipped cream, you can get away with it for only 130, which seems like a LOT to me considering I can have three ounces of chicken for the same amount of calories.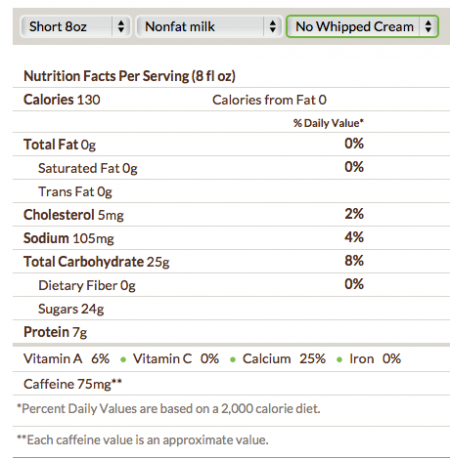 If you're feeling like a tiny 8 oz. cup is not enough, however, you might order a Venti. Since you're going big, you might as well splurge with whole milk and whipped cream. If you do, you're drinking 510 in one cup.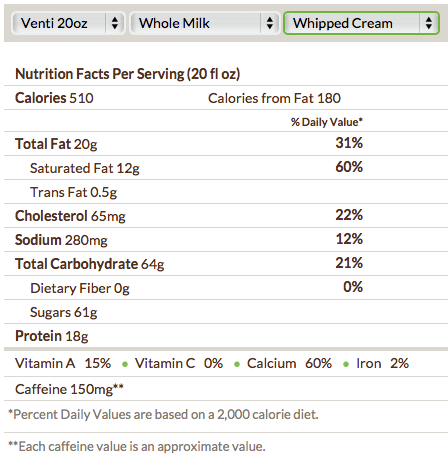 Skip Starbucks altogether and you'll be $3.50 richer and thinner. Here's how to do it. Use the Torani Pumpkin Pie Sugar Free Syrup in your coffee and you'll spend zero calories on your coffee unless you choose to put milk or creamer in it. The reason Starbucks coffee tastes so good isn't about the coffee. It's about the SUGAR and MILK that they put in. The pumpkin spice is just a flavoring added. Save yourself the calories and make your own.
Previous: Food Porn
Next: How To Use A Rosary for OA Meditations

Leave a Reply
-