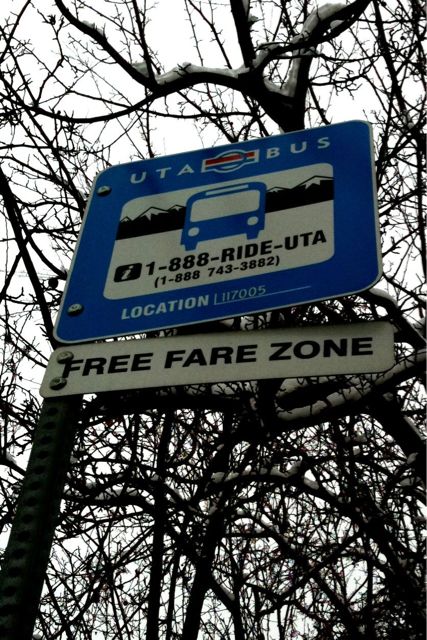 It's winter in Salt Lake. As paradoxical as it may sound, sometimes the fastest commute to work is the bus. When the snow is heavy, like it was this morning, a relaxing ride on the bus is the most logical route.
The added benefit of exercise is just icing on the cake. Sure, the walk is cold and slushy, but my heart rate is pounding with a brisk walk and the added weight of my laptop on my back.
Next time you think that you don't have enough time to exercise, look up the public transportation for your city and try taking the bus to work. It might be just the thing that works for your schedule.