This quote is so helpful when you are dealing with other people in the Overeater's Anonymous program.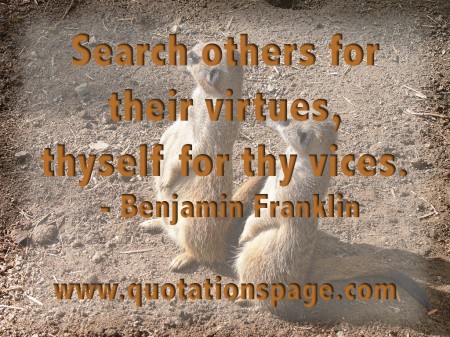 It reads:
Search others for their virtues, thyself for thy vices.
When you sit in a meeting, you hear a lot about other people's vices. They are GLARINGLY obvious to you. I've talked about this before here:
Those vices that you see in others are vices within yourself that you need to work on. It's part of the old principle: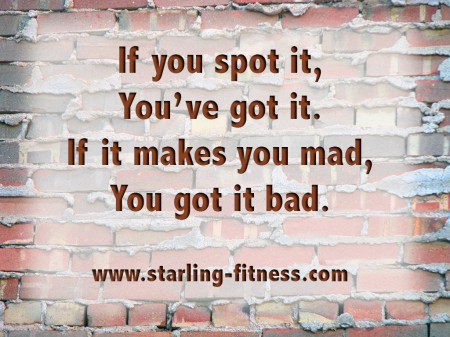 If you spot it, you've got it.

If it makes you mad, you got it bad.
So when you are in a meeting or talking to another member of OA, remember that when they share and you get bugged by their vices, those are YOUR vices that you need to work on.
The flip side to this quote is the searching for virtues. Everyone has a good side. Everyone has an asset. FIND those assets in other people. TELL them about them. There is no wholly bad person on this planet. Every person has something good about them. When you are talking to other members, don't mention how to fix their vices. Use their share to fix your own vices. When you talk to them, tell them about their virtues that you have noticed.
This is how we lovingly deal with each other. This is how we heal. This is how we recover.
---
Overeater's Anonymous does not endorse anything on this entry or blog. I speak only of my personal experience and not for OA as a whole.
Previous: Twelve Step Meditations for Atheists
Next: Healthy Holiday Eating

Leave a Reply
-