While driving to California, Mike and I met up with the most amazing couple who are riding their bikes across the world, Rhona Quarm and Gavin McDonald.
Check out what I wrote about our encounter with them and their website:
Both of them were physically fit before starting the trip, but after ten months of riding, they are built of lean muscle and strength.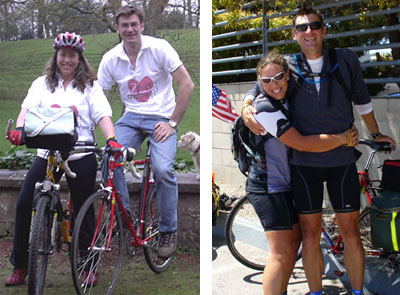 Next time you think about skipping your workout, remember Rhona and Gavin travelling the roads of India, Australia and the United States. The thought of them will keep your legs going.
Previous: Running Photos From Flickr
Next: PostSecret: Happy With Who I Am

Leave a Reply
-