This funny photo from Lolcats says everything: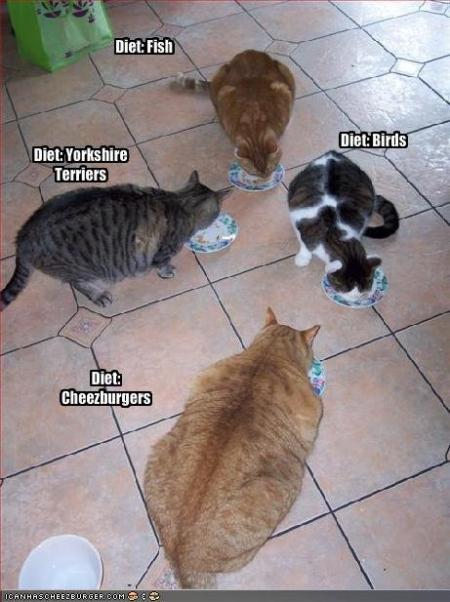 It reads:
Diet: Fish (on the thin cat)
Diet: Birds (on the thin cat)
Diet: Yorkshire Terriers (on the medium sized cat)
Diet: Cheezburgers (on the fat cat)
Sometimes I like to believe that no one can tell what I have been eating. If they didn't see me eat it, they can't tell, right?
Wrong.
They can tell EXACTLY how I eat just by LOOKING at me. My body reveals my diet far more readily than I like to believe.