I LOVE LOVE LOVE this quote!!!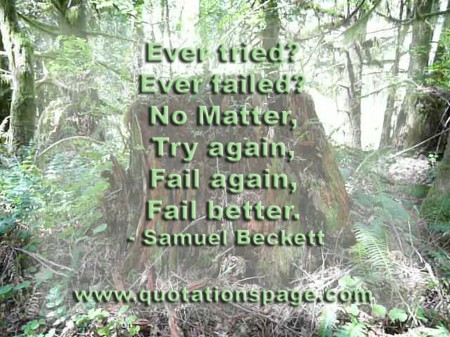 It reads:
Ever tried? Ever failed? No Matter, try again, fail again, Fail better.
I have been "trying" for ten years. I have been "failing" for ten years. And the BEST part is that I am actually failing better now than I did ten years ago. I will never be cured. I will never conquer this eating disorder, but I can keep trying and keep failing better and better.
Previous: Always Look At What You Have Left
Next: Don't Always Feel Like A Winner

Leave a Reply
-