I love this image from healthy moi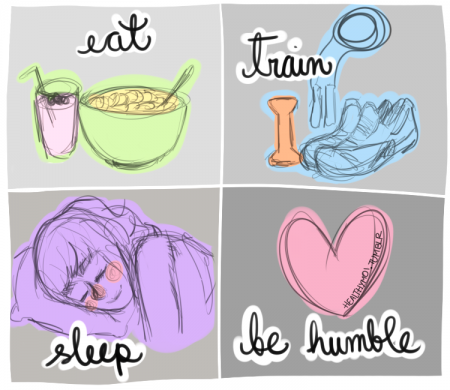 It reads:
Eat Train Sleep Be Humble
I especially like the final "Be Humble." THAT is exactly what has tripped me up EVERY time I've started getting my eating in order. I talked about that before here:
Back then, I said:
I have noticed a strange pattern in my weight loss journey. EVERY time I start to see some success and talk about it here on Starling Fitness, I end up backsliding again. It has made me skittish, superstitious and unwilling to share any positive experiences I've had.
That's why I love this image. It reminds me to be humble.
Via: Funeral For My Fat
Previous: Maya Nava Tongue Surgery To Lose Weight
Next: Lose An Hour Gain A Mile

Leave a Reply
-