I love this motivational poster from Funeral For My Fat.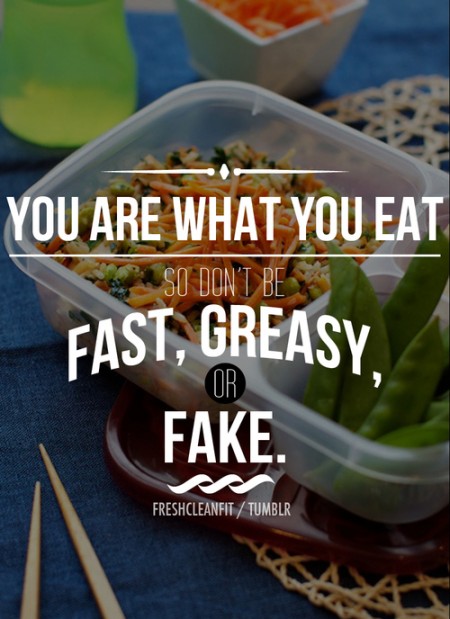 It reads:
You are what you eat, so don't be fast, greasy or fake.
Now, I might have to argue with the "greasy" part because healthy oils are ESSENTIAL, but surely, don't be fast or fake, in real life or in your diet.
Previous: The Same Old Weeds
Next: You're Fat. Get Over It. I STILL LOVE YOU!

Leave a Reply
-