I was looking around at fit > skinny and I found this motivational picture.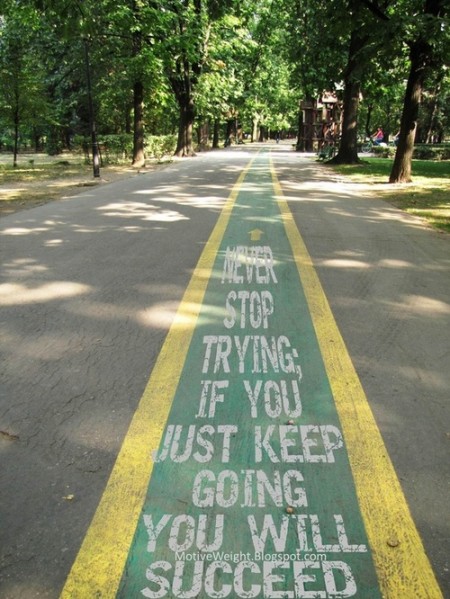 It reads:
Never stop trying; if you just keep going you will succeed.
I love the idea of motivational sayings painted on the trail. Where is this?
I tried to do a little forensics on it, but all I could find were tons of Pins from Pinterest and reblogs from Tumblr.
There is a watermark on the photo for MotiveWeight on Blogspot. I looked through that ENTIRE blog in search of that picture and I found it here:
Unfortunately, it looks like they just found the picture and put their watermark on it, with no reference to where they found it originally.
Does anyone know where this picture was originally taken?