As angry as I have been with Nike in the past, I still enjoy how inspirational their advertisements are. I found this one on work sweat achieve.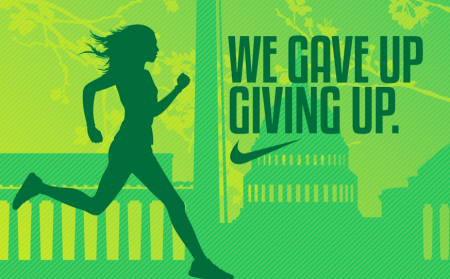 It reads:
We gave up giving up.
I need to make this my mantra. If I'm sick of starting over, I need to STOP quitting. If I repeat this to myself enough times, I'm sure I will eventually get it in my head and keep going even when I don't want to.
Previous: Running Is A Four Season Sport
Next: Losing Weight Is Hard

Leave a Reply
-