Running again has been especially difficult here in Utah this year because it has been cold, snowy AND there is a massive inversion that makes our air pollution rival Los Angeles, but I haven't let it stop me. I keep this thought in mind.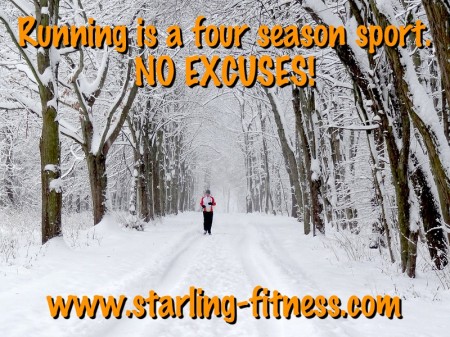 Running is a four season sport. NO EXCUSES!
Once I cut out the chance for using the weather as an excuse, then getting myself to go out for a run is a lot easier.
Photo via: Running in the snow by michal_bielecki, on Flickr
Previous: Stay Away From Carbs
Next: We Gave Up Giving Up

One Response to "Running Is A Four Season Sport"
valerie Says:
February 7th, 2013 at 12:46 pm

I walk indoors now while doing mindless tasks I used to sit for
Leave a Reply
-