I love the presentation on this Caprese Salad. I found it here: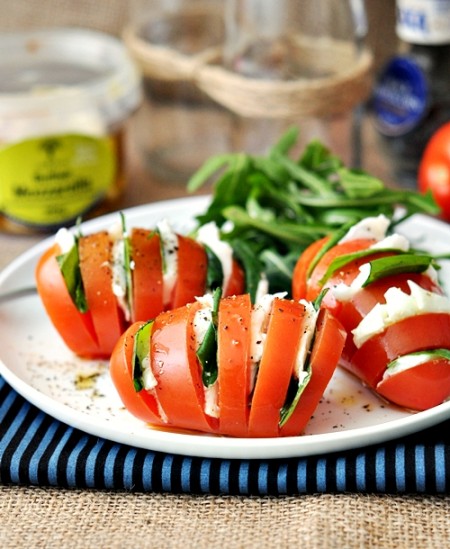 I'm used to seeing Caprese Salad looking like this: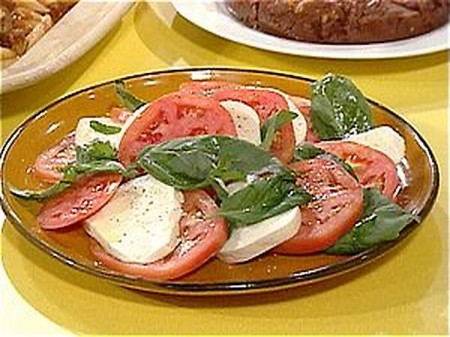 Cutting the tomatoes partially looks so pretty and allows the vinegar and olive oil to pool nicely between the mozzarella and basil. Here is how it looked when I made it.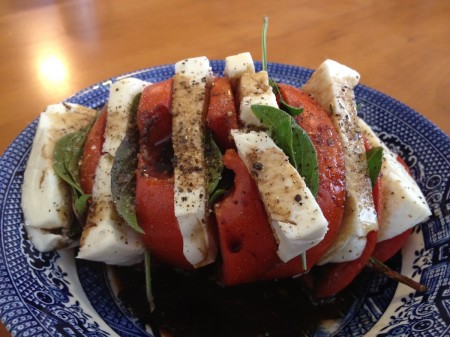 Here is the recipe:
Ingredients
3 tomatoes
1 pound fresh mozzarella
20 to 30 leaves (about 1 bunch) fresh basil
Extra-virgin olive oil
Balsamic vinegar
Coarse salt and pepper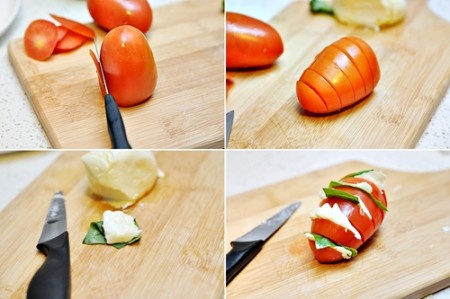 Directions
Cut the tomatoes into 1/4-inch thick slices, but only 3/4 of the way through the tomato.
Cut the mozzarella into 1/4-inch thick slices.
Tuck one slice of mozzarella and a couple of leaves of basil between the tomato slices.
Drizzle olive oil and vinegar over the tomatoes.
Sprinkle salt and pepper over the tomatoes.
Serve chilled.
Next time you're not in the mood to cook in the hot kitchen, make this chilled salad and enjoy the fresh flavors!
Previous: What Are You Hungry For?
Next: Get Motivated!

Leave a Reply
-