I love this image from an Asics postcard I got in my SWAG bag for the SLC 5K. She's titled Sadness: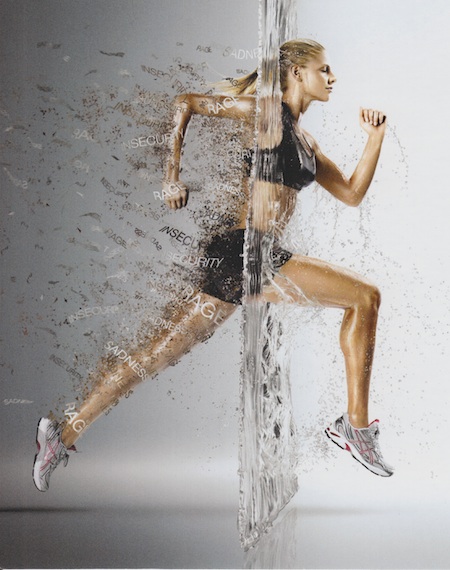 It's like running (or any strenuous exercise) gives you a mental shower, washing away all the negative emotions and feelings. I've felt that effect before, but I have never depended on exercise to provide a release. I am still using food when I am feeling bad. It's time I got into the habit of going out for a run or bike ride every time I feel like turning to food when I'm not hungry.
Here are the three other runners from Asics.
Stress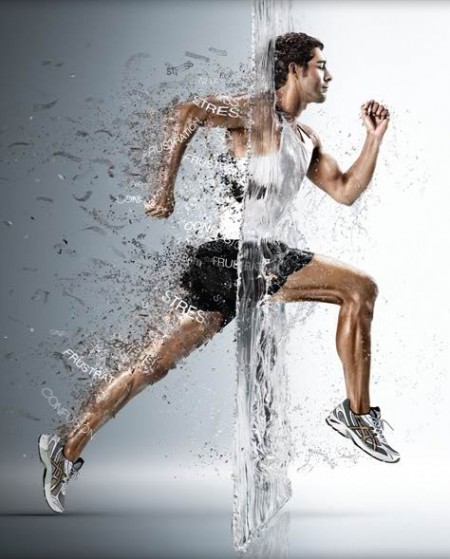 Worry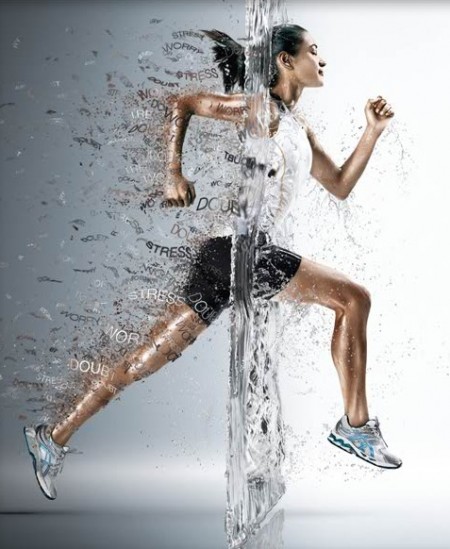 Anxiety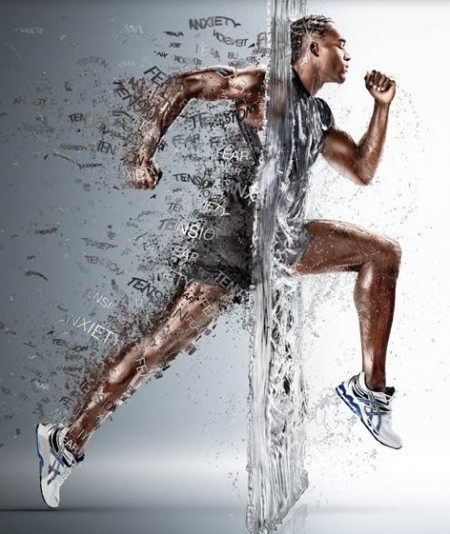 Previous: Twitter Weekly Updates for 2010-05-18
Next: Got What You've Got And Doing What You're Not

One Response to "A Running Shower"
Becca Says:
February 9th, 2011 at 5:43 pm

Amazing and inspiring photos… Thank you so much for sharing those. OMG i'm speechless!!
Leave a Reply
-