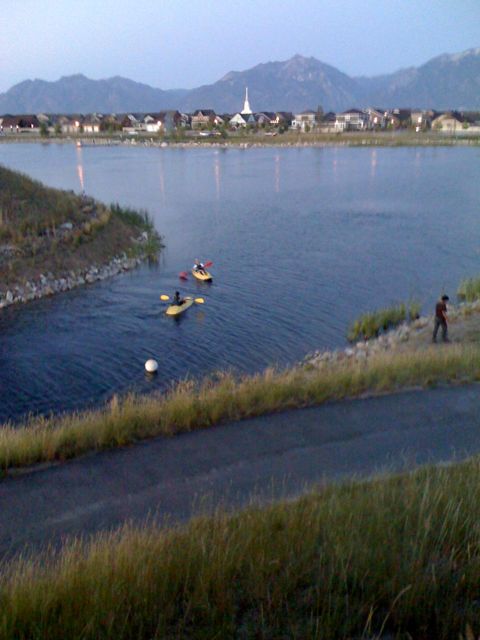 Part of the reason Mike and I were willing to uproot our entire lives and leave our friends and neighbors in Sugarhouse was because of the lake in Daybreak. It is a man-made lake specifically designed to be the focus of the community. Not only is it surrounded by miles of trails for biking, running or walking, the residents of Daybreak can borrow boats free of charge to explore the lake.
Yesterday, Mike and I took a break from moving boxes to take a walk around Oquirrh Lake. As we were getting in our exercise, we saw a couple enthusiastically racing each other on the lake. Their paddles were quickly rotating and their laughs echoed off the bridge. Apparently, the bridge was the finish line and when the woman crossed it, victorious, they slowed their pace to a leisurely tour of the water.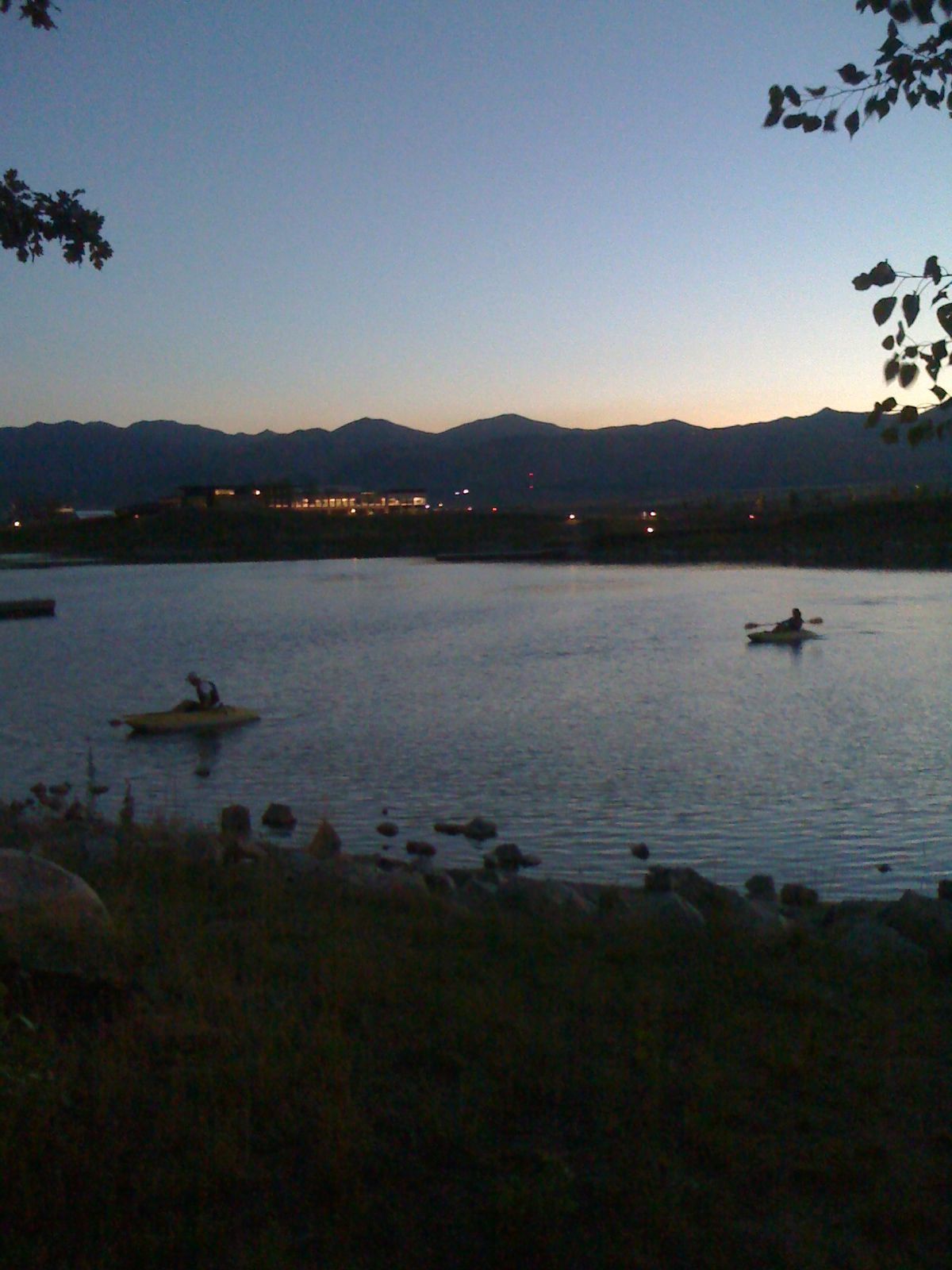 I couldn't help noticing how fun all of us were having. The couple on the lake, Mike and I walking around the trails, the families fishing and the even the security guard on his bicycle. We all were exercising, but we didn't notice it because the vistas were so beautiful. I decided to remember this the next time I'm sweating it out on the treadmill. Working out in the gym is important if only because it makes enjoying times like this so much easier.
The couple continued their quiet rowing around the lake just as Mike and I walked on the trails around it. By the time we were finished with our workout, they were finished with theirs and we all watched the sunset turn golden behind the mountains.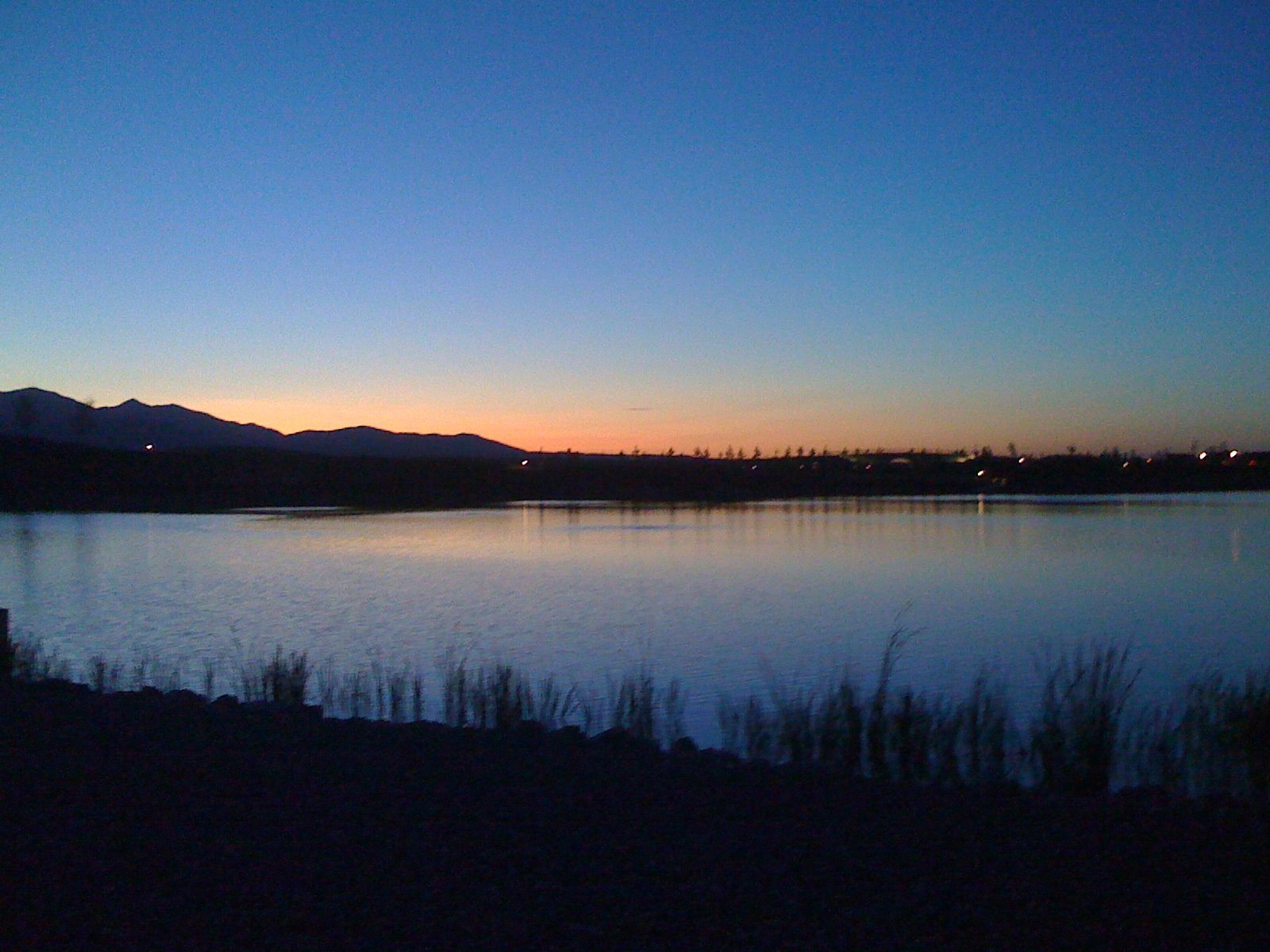 Previous: Fast Food from a Feed Bag
Next: Free Weekends in Your National Parks

Leave a Reply
-