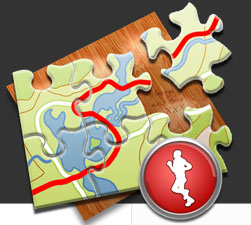 If you like to log your runs outside, you might want to look into Trailrunner.
It's a software program that works with the iPhone, Nike+, and the Garmin ForeRunner to log and map your workouts. Since I use the Nike+ on all my runs, I used it to download all my runs for the last two and a half years. Of course, the Nike+ doesn't have a GPS, so it can't show any maps of those runs. If I download iTrail, on my iPhone, however, it will log my runs AND map them on the screen.
Personally, I like the desktop application that works with my iPhone. It's like they took the online capabilities of RunKeeper and let ME control them on my desktop instead of making me log onto a website.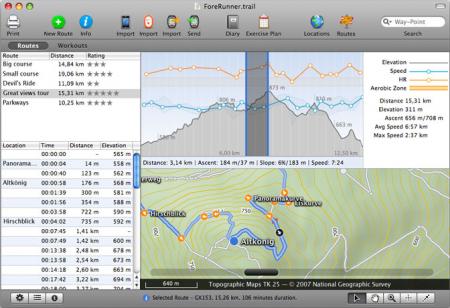 The biggest problem with both TrailRunner AND Runkeeper is the lack of interactivity. The killer feature of Nike+ is that I can compete with other people. There are thousands of people online at Nike's website that I can run races against. When I'm trying to rack up the miles on my Nike+, I do it to kick somebody's butt. That feature of the Nike+ makes all of these other applications pale in comparison.
Previous: Podrunner: My Favorite Fitness Podcast
Next: New Year's Resolutions: Week 3

One Response to "TrailRunner and iTrail"
RunningTracker Says:
January 14th, 2009 at 3:45 pm

You should try Running Tracker. It's a similar application that works with the Nike+ device. You can download your workouts, compare them and generate some graphs (statistics).
Leave a Reply
-