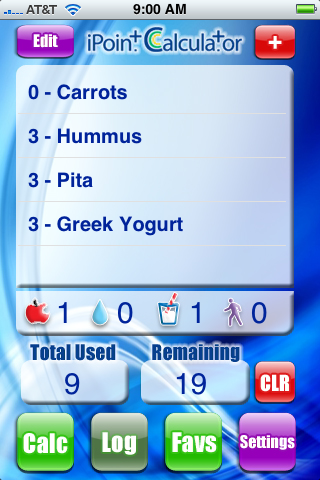 If you have an iPhone, there is an application that can track your Weight Watcher Points as well as calculate the points for certain foods. You can find out more about it here:
You can easily add what you ate and save your favorite foods so you can easily add them the next day. Right now, it only keeps track of one day and then you have to clear it to start again the next day. Additionally, the activity points don't deduct from your used points. They also don't account for Flex Points. You have to work them into your daily points total.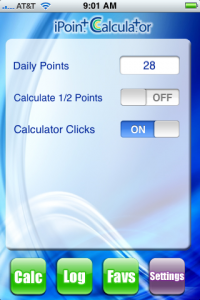 Park East, Inc. have the following updates in the works:
Weekly point recording
Ability to export your log to formatted email
Addition of other fields, such as "oil"
Flex points (which will deduct from)
Exercise points (also will deduct)
I have seen other programs like this for the Palm format that have been served cease and desist papers by Weight Watchers in the past, so hurry and download iPoint before it mysteriously disappears.