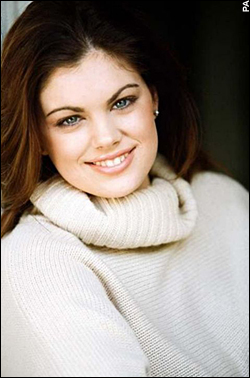 Congratulations to Chloe Marshall, who is the first finalist for the title of Miss England who is plus-sized.
She is excited to show that it's possible to be beautiful without being stick thin.
"I wanted to go through to the Miss England finals to break through the stereotype that you have to be tall and skinny.

"I wanted to make a bit of a statement. When I studied the other entrants for the Miss Surrey competition I concluded that pretty as the contestants were, they were equally all uniformly blonde and Barbie doll like.

"I want to show girls out there that it is possible to be beautiful and not a standard sized zero."
She has had a few people saying nasty things to her, as you can see from the comments section on this site:
I want to give her a big shout-out! She IS beautiful and size 16. Thanks for showing the world that the two are not mutually exclusive.