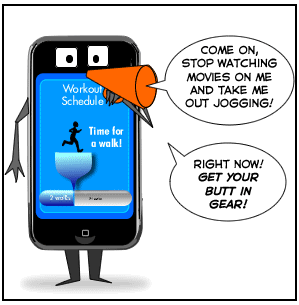 Ever since Nike+ came out, I wished that Nike had less to do with it and Apple had more to do with it. The bulky flash website that was so slow to download had Nike's fingerprints all over it and I wished for something solely run by Apple.
Then Apple came out with the iPhone and my iPod Nano felt like a superfluous accessory that I only used when I went running. I can't use my Nike+ with my iPhone, so I have kept my Nano just to log my runs. I have been wishing for the Nike+ to work with my iPhone.
If I had been wishing that Apple would create their own system, I would have had my wish granted. Apple has filed SIX patents on a "Lifestyle Companion".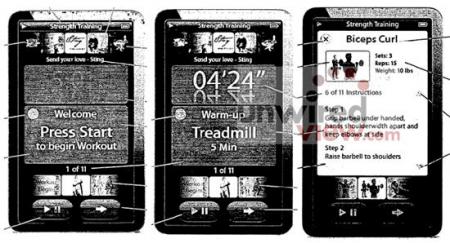 Not only will it communicate with a sensor on your shoe, but it also communicates with exercise machines so that if I run five miles on a treadmill, it doesn't have to approximate with the sensor, it can get the information directly from the treadmill. It also can track your eating and nutrition.
You can find out the details here:
Suddenly, all my hatred for Nike is allowed to run free. Their XL workout gear that will only fit those who are underweight, their slow and cumbersome website, and their overpriced sensor replacements for the Nike+ can all take a walk off a cliff. It might be years before these patents become a product for me, but I'm willing to wait. When Apple does things, they do them right.
Via: The Joy of Tech comic… laughter is the best tech support.