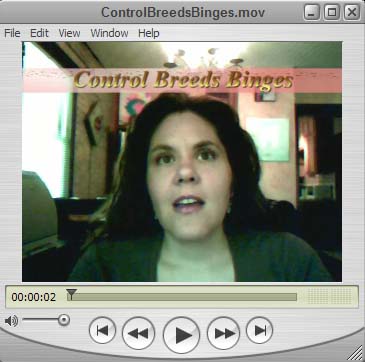 I has been a hard week and it only just started. Last week was just fine, but this week I have had problems every day. What did I try to do? I tried to limit my intake:
I reduced it by 100 calories a day. That's it. Just a 100 calories a day. That's like… an apple. Less than an apple…

Okay, a little more than an apple, but still it's just a small, small, small amount. It's like two Hershey's kisses. A tiny, tiny amount.
Learning to eat healthy is still an adventure for me. Wish me luck!
Previous: Treadmill Vs. Pavement
Next: Motivatrix: Workout Machine

5 Responses to "Control Breeds Binges"
Leave a Reply
-