Just in case you missed it, Starling Fitness has a new walking DVD available. This one is of a nature preserve in Moab, Utah. Moab is known for its orange landscape and you will see those famous structures in this video, but it's mostly a walk around the wetlands.
Here is a glimpse of what the video is like: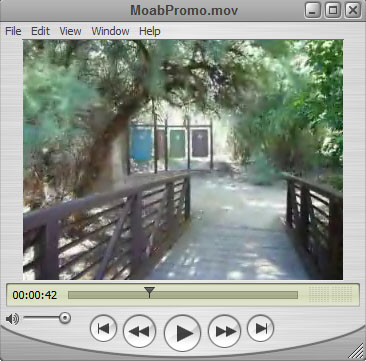 This is the third of a series of walking videos. The others are Swami's Beach and Sugarhouse Walk. I also have two more videos that are in the editing phase right now, so keep a watch out for them!
Estimated Distance: 2.0 Miles
Estimated Speed: 2.3 mph
Time: 52:00 Minutes
I'm offering this workout DVD for $5 plus shipping.
Order Starling Fitness Walking Videos Here
You can see the route I walked here. The video goes around the loop twice. I tried to be crafty when I was filming it so you wouldn't notice, but just now I realized that I have to tell you that I walked the circuit twice, so that you would know the accurate mileage.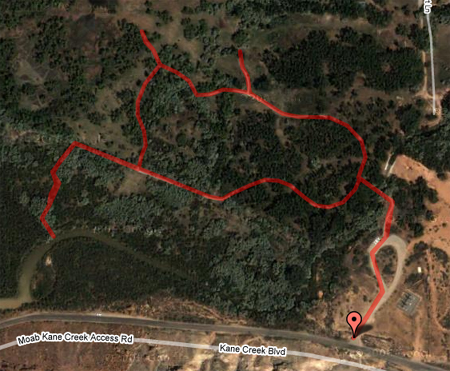 Video Description:
It was a hot day and the signs all over Moab said, "Did you remember your water?" I brought a bottle of water, but I was filming, so I couldn't just take a swig of it. Halfway through the walk I could hear every swish it made in my backpack, wishing I could take a drink. The dry heat seemed to suck all the moisture out of my body, but the Scott Matheson Wetland Preserve was shady.
The trees protected me from the blistering sun. As I walked along the trail, I filmed wildflowers and I could even hear birds. I wanted to hide in the shade of the house at the end of the trail and watch the birds from its quiet solitude, but I was intent on walking. Investigating the little-known paths was a bonus because I found my way to Kane Creek. I turned around and walked it all over again. When I was finished, I enjoyed the red rocks and watched the off-roaders drive by.
Then I turned off my camera and gulped down all my water in one fail swoop. Should have brought two bottles…
Order Starling Fitness Walking Videos Here
For More Information about the wetlands preserve:
The Nature Conservancy in Utah – Scott M. Matheson Wetlands Preserve
Previous: Question of the Week: What if it doesn't matter?
Next: Healthy Valentine's Day!

Leave a Reply
-