Heather Armstrong, Dooce, has given us a precise example of how NOT to deal with plumbing problems.
She created this concoction with the sympathy cookies that were brought to her since she has been dealing with a blockage in her sewer lines.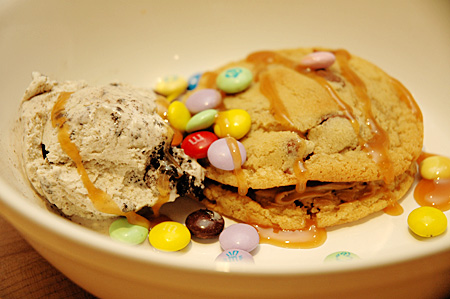 I remember when we had very similar problems in the house that we currently live. I wrote this entry, Raw Sewage, during that time. That's how I dealt with the situation without overeating. I have found that writing has been the only thing to keep me from dealing with problems with food.
Previous: PostSecret: Happy With Who I Am
Next: PostSecret: You Are Beautiful

2 Responses to "How NOT To Deal With Plumbing Problems"
VH Melville Says:
April 28th, 2006 at 9:13 pm

I dealt with a lot of problems on it might have tasted good and given me some glimmer of comfort but in the end I still had the problems.

Christy Says:
May 1st, 2006 at 11:39 am

I think Heather's remarks, as always, were intended with tongue firmly planted in cheek. 😉
Leave a Reply
-