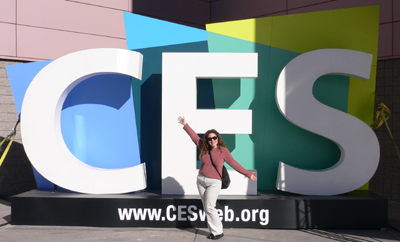 There were so many gadgets at CES that I really felt overwhelmed with all of it. I was grateful to try out so many things that were previously just good ideas and pictures on the computer screen. There were lots of things that looked interesting to me and I really wanted to buy them. The truth of the matter is that when it comes down to exercise, motivation is the most important thing.
If a new toy like the gadgets that I played with at CES are something that will motivate you to exercise, then the investment is worth it. It's difficult to tell how long these gadgets will continue to motivate you if you don't have the motivation to keep fit on your own, though. Just like other exercise equipment that sits in the house and gathers dust, it won't do you any good unless you use it.
In the end, if you are truly dedicated to your fitness, all you really need are a pair of tennis shoes. There are as many ways to get fit as there are people on this planet. Find your favorite and stick to it. No matter how much money you spend, you can't get fit unless you're willing to sweat. So, get out there and start sweating!
Previous: CES: FitCentric
Next: Is Swanson Trying To Soften The Blow?

Leave a Reply
-