I love this motivational poster from Gymaholic.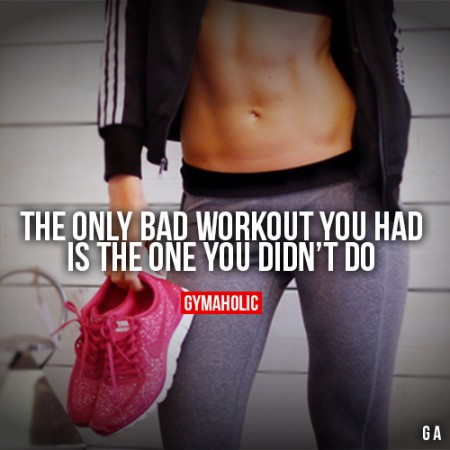 It reads:
The only bad workout you had is the one you didn't do.
This is so true. Consistency is FAR more important than anything else. You don't have to kill yourself in the gym. You just need to get your butt in there EVERY day. Weeks of easy workouts are better than one intense workout and weeks of avoiding the gym because that's where the pain happens.
SHOW UP.
All you have to do is show up every day. If that means walking on the treadmill at 2 mph for twenty minutes, then that is MUCH better than not showing up. Doing anything is better than doing nothing.
Previous: Reach Higher
Next: Start Loving It Back

Leave a Reply
-