I saw this motivational poster on Daily Gains Fitness and I about jumped out of my seat.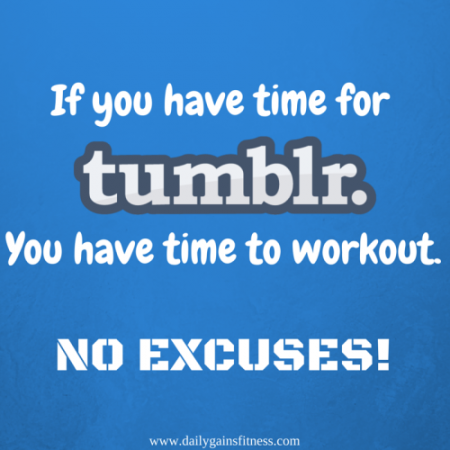 It reads:
If you have time for Tumblr, then you have time to workout.
For me, it's not Tumblr that takes up all my time. It's Facebook. There's a poster for that one too, from Fit Photos page on Facebook.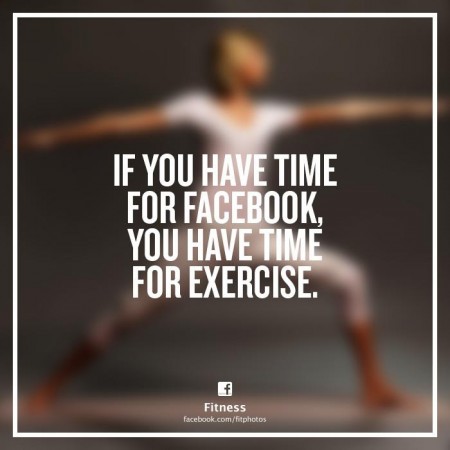 It reads:
If you have time for Facebook, then you have time for exercise.
I spend a lot of time just zoning out and scrolling down on Facebook and Pinterest. If I just walked on the treadmill while I did that, I would have much more activity calories burned. I should put this motivational poster on my phone and iPad home screen so I see it every time I pull up my favorite obsession and replace it with a MUCH healthier obsession.
Previous: Focus Is About Saying No
Next: You Will Get A Lot More Compliments For Working Out Than You Will For Sleeping In

Leave a Reply
-