I saw this quote today and it kind of bugged me.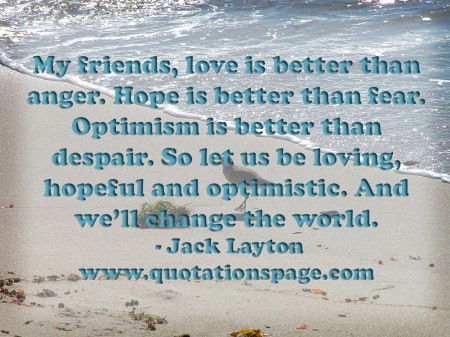 It reads:
My friends, love is better than anger. Hope is better than fear. Optimism is better than despair. So let us be loving, hopeful and optimistic. And we'll change the world.
My problem with this is when I'm angry, love doesn't really make it go away. When I'm fearful, hope doesn't help me. When I'm depressed and despairing, optimism doesn't help. This quote is a great idea and I WANT to be loving, hopeful and optimistic all the time, I just didn't know how to do it.
Until I worked through my steps in Overeater's Anonymous. Very early in our work together, my sponsor gave me this Character Defects List. Click on the picture to download the full-sized image.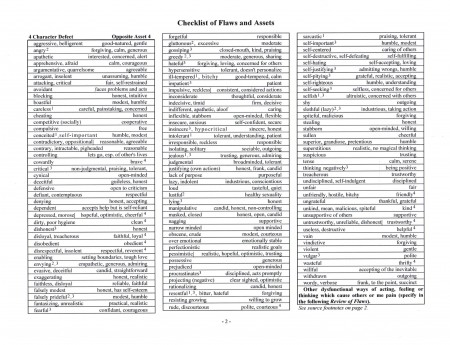 Every time I would mention something I was angry about, my sponsor would ask me, "What's the opposite of anger?" She'd wait while I pulled out my list and replied, "Forgiveness, calm and generosity." Whenever I would talk about something I was afraid of, she would ask me, "What's the opposite of fear?" I'd check my list and answer, "Faith, confidence and courage."
Now, I can spot my character defects coming from a mile away and they are FAR more numerous than fear, anger and depression. When I do, I can do a meditation on the opposite of my current problem and I always feel much better. Jack Layton almost had it right. I just needed a little more instruction on how to be loving, optimistic and hopeful.
---
Overeater's Anonymous does not endorse anything on this entry or blog. I speak only of my personal experience and not for OA as a whole.
Previous: Little Victories
Next: Perception and Reflection

Leave a Reply
-