I saw this motivational poster on Discipline of Motivation and I put it on my phone wallpaper so I could see it every day.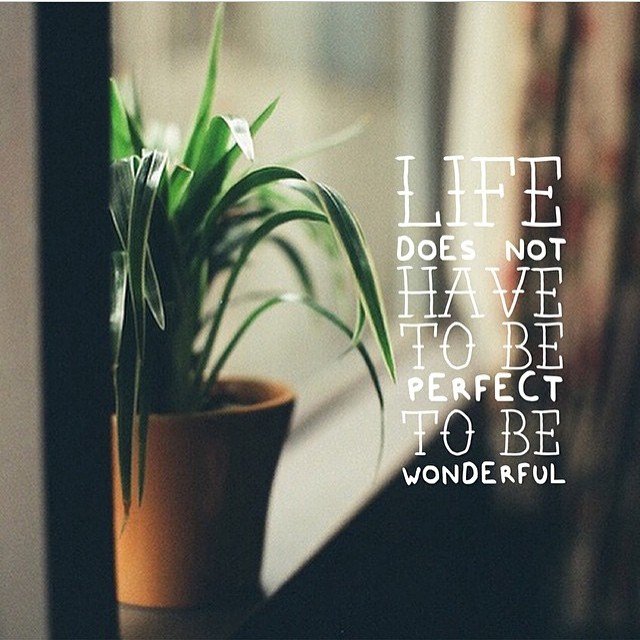 It reads:
Life doesn't have to be perfect to be wonderful.
It is actually a quote from Annette Funicello.
Here are a few more images of the quote that I thought were pretty: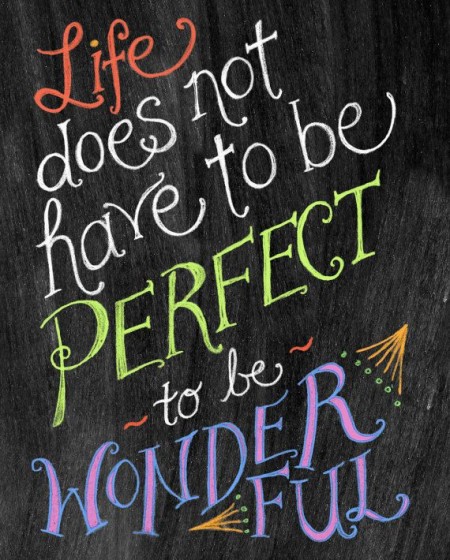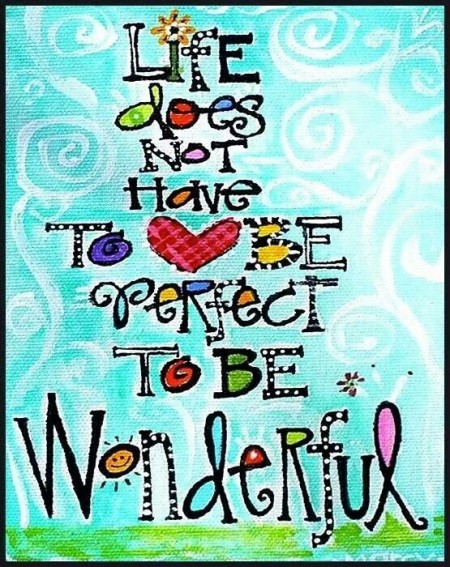 I always thought my striving for perfection was the reason I was successful. It took me a LONG time to realize that I was successful DESPITE my desire for perfection. Perfection got in the way of everything. If I made one little mistake, perfection was the excuse that let me binge. If it seemed to hard, perfection made me procrastinate until I could do nothing. Getting rid of perfectionism is difficult and I find it popping up in my life almost every single day.
So knowing that life doesn't have to be perfect to be wonderful is a blessing.
Previous: Feel Like You're Going To Die
Next: Twelve Step Recovery from Food Addiction in U.S. News & World Report

Leave a Reply
-