I saw this ad for M&Ms a while ago. It was before I had started OA, so it was QUITE a while ago. When I saw it, I immediately wanted to go out and buy M&Ms.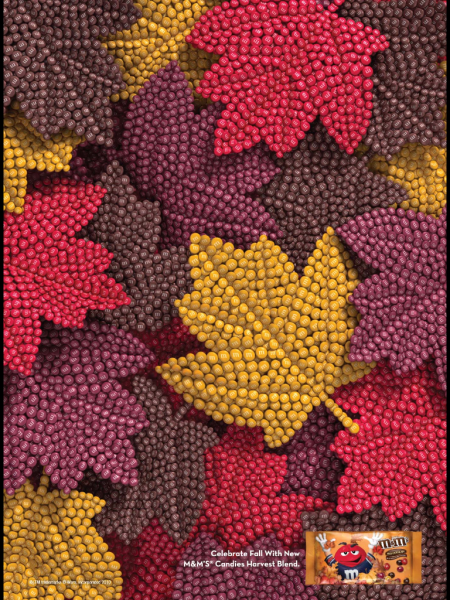 Somehow that ad had triggered my desire for them and I didn't know why. I took a screen shot of the ad, which was, ironically, in a health and fitness magazine, and didn't think about it again until today.
I looked through my folder of ideas to write about Starling Fitness and saw this ad. I was going to write about how advertising triggers cravings, but I now know it goes further than that. This advertisement triggers the Artificial Scarcity craving. We want it because it won't always be around. We want it because we think it's scarce.
Do those M&Ms taste any different than normal M&MS? No.
Do I even like regular M&Ms? Not particularly.
Because those M&Ms are in special "Fall" colors, they won't be around for long. This is a limited time product, so I better act now. They do the same thing at Christmas, Easter and even Independence Day. The same M&Ms, only in red and green, pastels and pink, or the old red, white and blue. They are desirable because we can't get them all the time.
I talked about this before here:
Back then, I said:
The problem is PERCEIVED SCARCITY. We could cook a turkey any time, but we only have them at Thanksgiving. We could buy that Torani Pumpkin Pie Sugar Free Syrup for our coffee at any time, but Starbucks has somehow convinced us that it is only available in the fall. None of these things are actually scarce. The food manufacturers use marketing and self-imposed limits to make them scarce and even create hoarding.

DON'T FALL FOR IT!
M&Ms in Autumn Colors. Don't Fall for it…
Previous: Lose It! for Apple Watch
Next: Still Loving Dance Central

Leave a Reply
-