I had NO IDEA that a run could be so fun. Unlike the other races I've run, this one was dedicated to fun. It was awesome!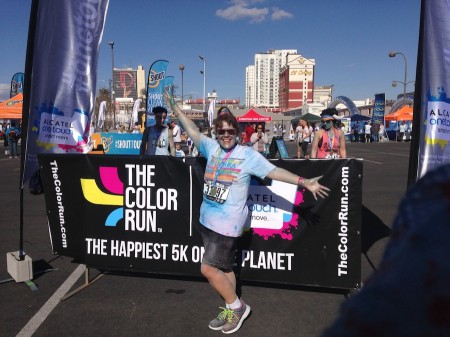 Amazingly, even though I only know about five people in the city of Las Vegas, I found a friend who I knew at the starting line. I was so lucky to find her and we ran the whole race together. It was amazing! Here she is, tossing a pink color packet. So beautiful!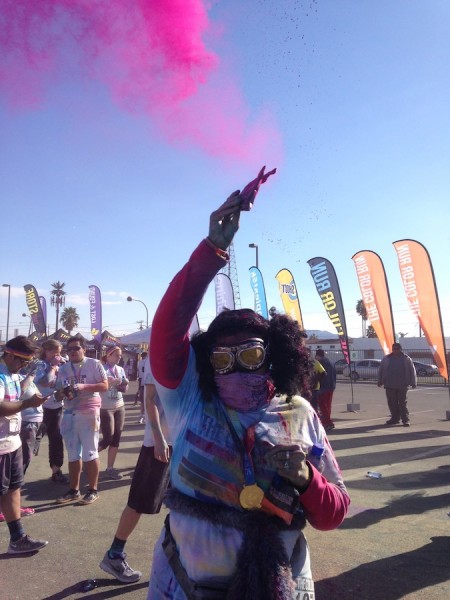 It was an amazing experience, so much so that my husband decided to do the next one with me. We will be running the SLC Color Run on 08-22-15. If you'd like to run with us, our team name is Starling Fitness and you'll save a few bucks off your entry fee.
There are a ton more pictures after the break: (more…)