I had NO IDEA that a run could be so fun. Unlike the other races I've run, this one was dedicated to fun. It was awesome!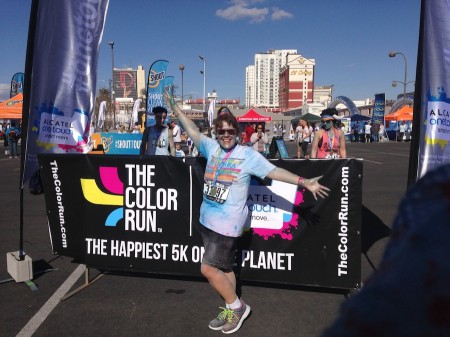 Amazingly, even though I only know about five people in the city of Las Vegas, I found a friend who I knew at the starting line. I was so lucky to find her and we ran the whole race together. It was amazing! Here she is, tossing a pink color packet. So beautiful!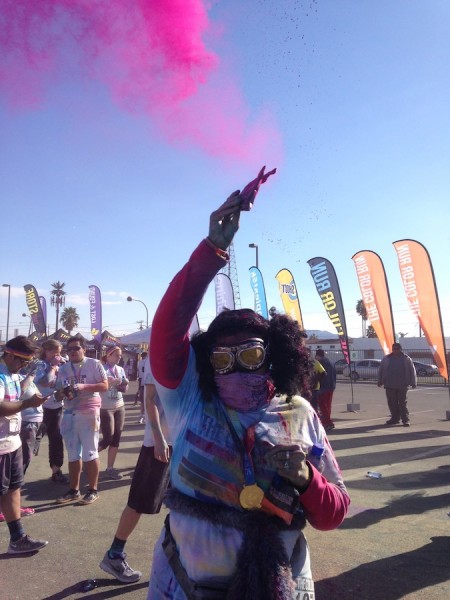 It was an amazing experience, so much so that my husband decided to do the next one with me. We will be running the SLC Color Run on 08-22-15. If you'd like to run with us, our team name is Starling Fitness and you'll save a few bucks off your entry fee.
There are a ton more pictures after the break:
I wanted to be colorful before the race, so I found some colorful shoes.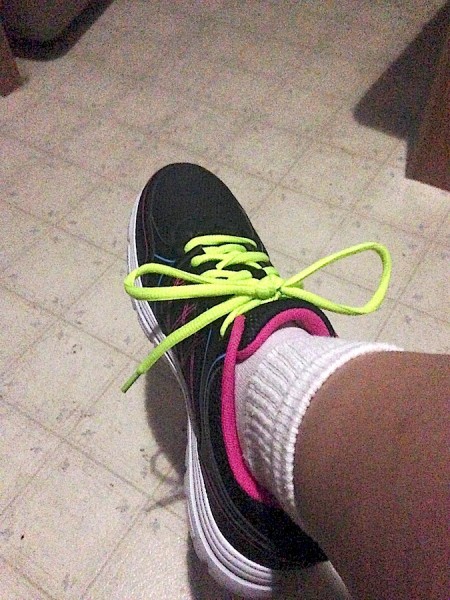 I also did a colorful manicure. They gave us this shine powder in our race packet. I put it all over myself, but it made me look a little sickly.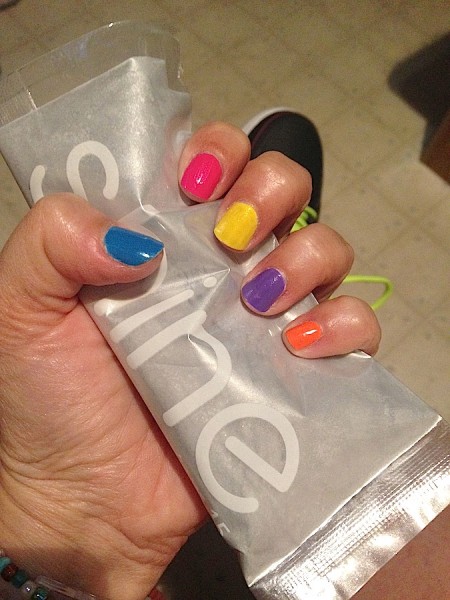 They gave us two cool temporary tattoos.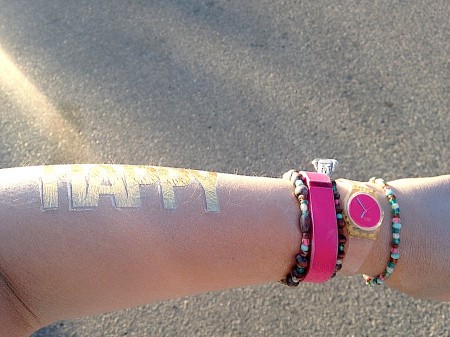 The other tattoo I put on my face. The shine glitter makes me look like I'm sick, but I was feeling awesome!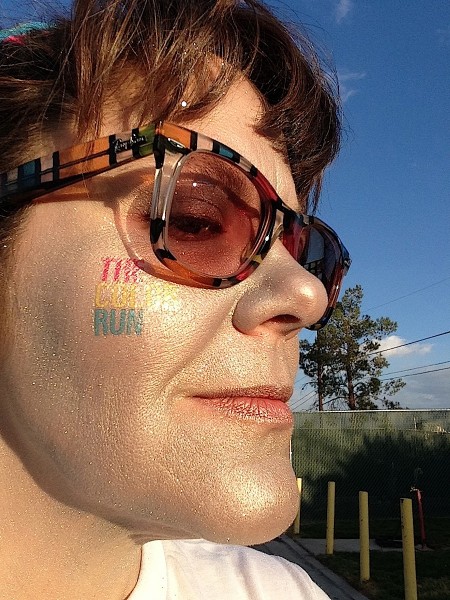 I was really excited for the race to start.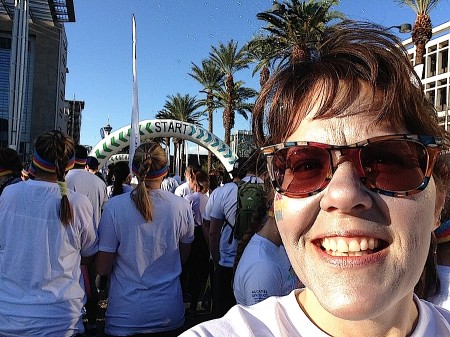 Each color area has an arch like this one for the Blue.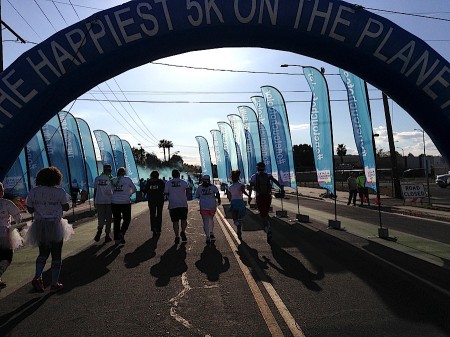 I had a dust mask that I wore while we ran through the color areas. They were so beautiful.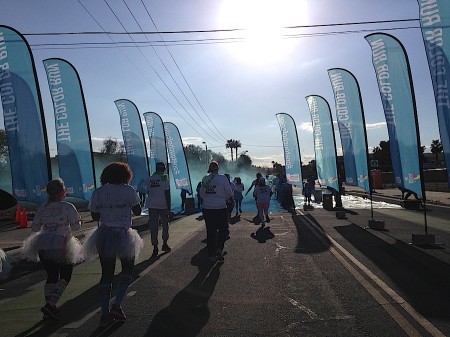 Here's the arch for the orange area.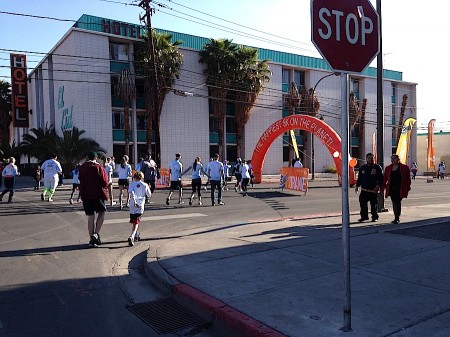 At the end, I was covered in different colors!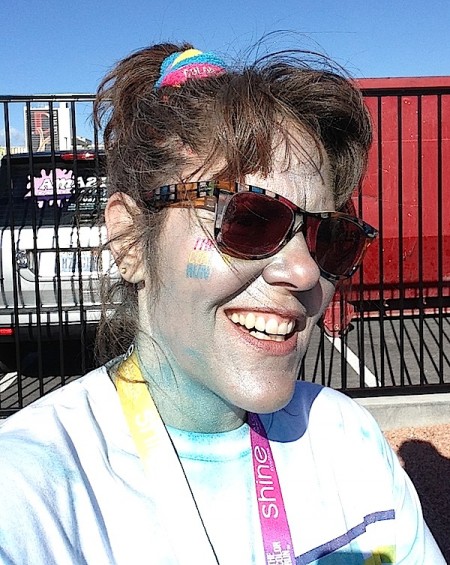 Even if you're a spectator, you might get a little colored. Mike got some orange from a random color packet explosion!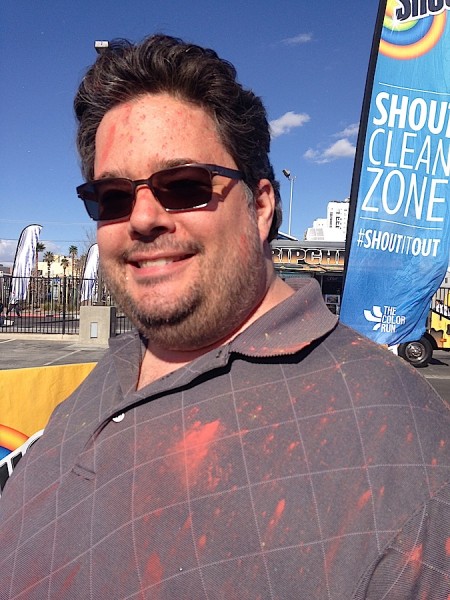 After the race, there is a DJ where you can dance and set off your color packets. It's beautiful and fun and very primal. This is a video Mike took of the DJ, but it doesn't even come close to showing you what it felt like to be in it.
If you're looking for a race that is laid back and fun, The Color Run is a wonderful experience. Totally worth every penny!
Previous: Beautiful Food
Next: Glutton: A Restaurant and a Sign

Leave a Reply
-