THIS! This is what you miss when you blow off your workout…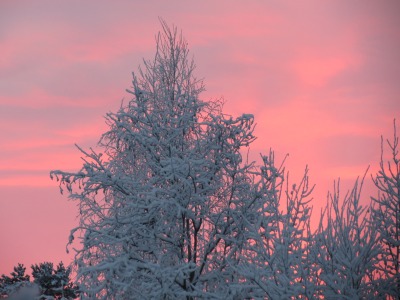 Feel Good Inc. was out in the cold the other morning and she saw this sunrise. This is the kind of thing that you miss when you listen to that voice in your head.
It's too cold outside right now.

I'm so tired from exercising every day.

I'll just do the workout later.
When you listen to that voice, you miss out on the good things like a beautiful sunrise and an invigorating workout. The next time you have that nagging voice in your head trying to talk you out of getting your butt out of bed and doing your workout, remember this gorgeous morning sunrise that you could be enjoying if you just do the next right thing.
Previous: One Year Chip
Next: Life Is Too Complicated Not To Be Orderly

Leave a Reply
-