I adore this quote from Horace: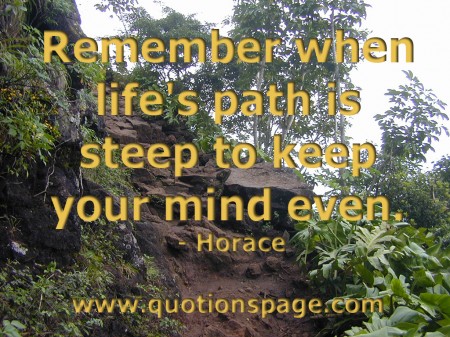 It reads:
Remember when life's path is steep to keep your mind even.
The path in that picture is of the Na Pali Coast Trail. Mike and I visited Hawaii back in 2002 and hiked part of this trail on that trip. It was VERY hard for us and I was sore for days afterward. Here's a picture Mike snapped of me on that trip.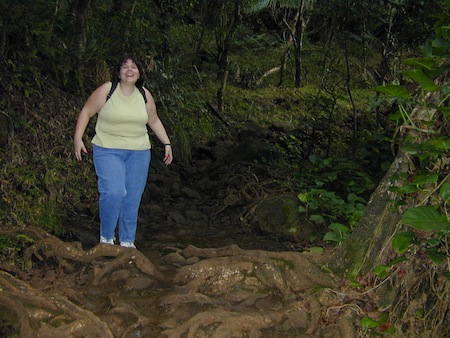 I remember thinking, "Someday I'll be really fit and be able to do the whole hike." It is nearly THIRTEEN years later and I'm not there yet. This life really is steep, so I'm keeping my mind even. Hopefully, by the time I return, I WILL be fit and able to do the whole hike without suffering for days afterwards.
Previous: There Is No Revenge So Complete As Forgiveness
Next: All Other Education Is Good for Nothing

Leave a Reply
-