I don't know how this song flew under my radar for so long, but now that I've found it, I'm all about that bass!
I had heard the song a couple of months ago and I thought I liked it. Yeah, love for all body images (except the skinny bitches line)! It's great! Embrace your body and love it for what it is. Yeah, yeah, yeah…
Then I saw that video and it made me ADORE the song for ONE reason. The dancing sensation that is this man: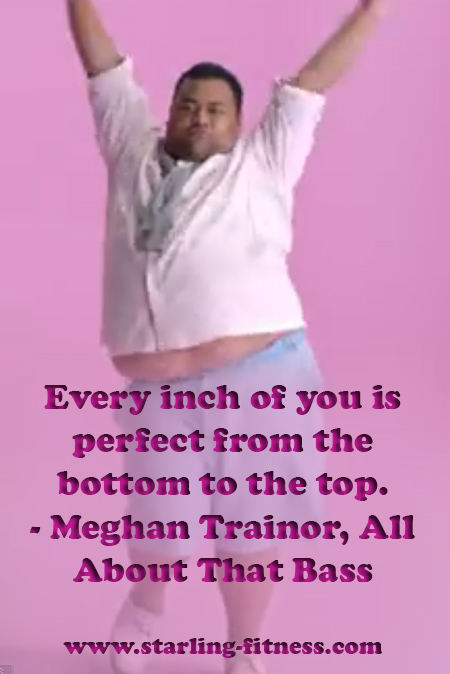 So much of the love your body image has been directed at women that I think men have been left out. This guy is an amazing dancer and he is just so damn adorable. He could tell the EXACT same story as Meghan Trainor. He's all about that bass, too!
This is my favorite line and it's so hard to remember sometimes:
Every inch of you is perfect from the bottom to the top.
The next time you're feeling down about your body, put this song on and crank it up!
Previous: American Medical Review Profile of Overeaters Anonymous
Next: Become A Priority in Your Life

Leave a Reply
-