I love this quote from Peter McWilliams: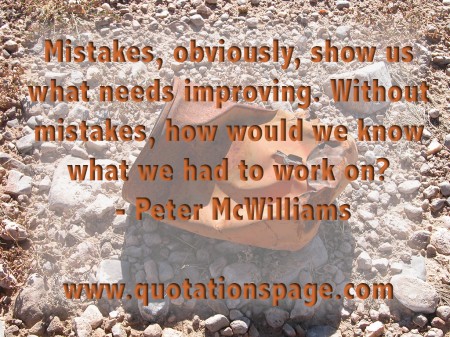 It reads:
Mistakes, obviously, show us what needs improving. Without mistakes, how would we know what we had to work on?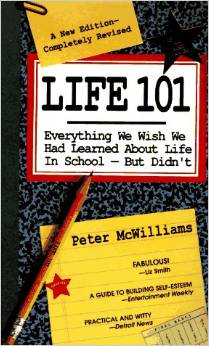 That quote is from a book called, Life 101. It was a life-changing book for me and definitely worth the read. You can read it online here: Life 101 by Peter McWilliams – Read Online.
The next time you go over your calories for the day or skip a workout, remember this quote. It's an indication of what you need to work on. That mistake is a bright red reminder of where you are weak and how you can get better. It's not a reason to punish yourself or give up. It's just feedback.
Previous: There Is Help for Relapse
Next: Somebody There, Standing in the Gap

Leave a Reply
-