Update 12-18-14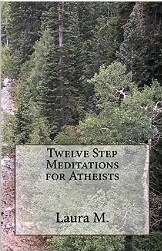 I've written a meditation book for atheists that you can see here: Twelve Step Meditations for Atheists by Laura M. at Amazon.com
---
My beloved rosary broke a few weeks ago, spewing beads everywhere. I've talked before about how I use it for weight loss meditation and it has been so helpful to me.
I gathered the beads that I could and made this mini rosary bracelet.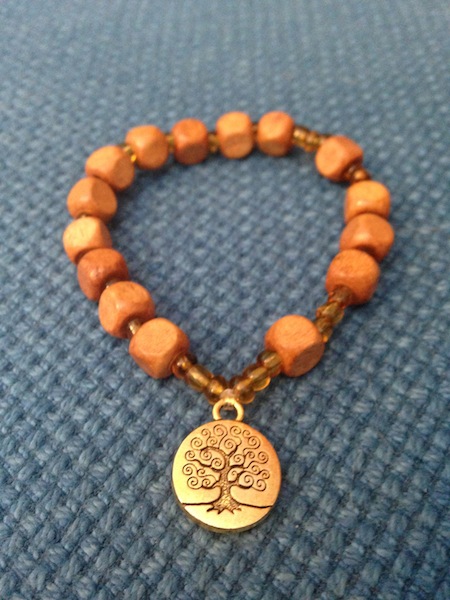 So much of the rosary is just extra beads. I can count on those ten beads five times instead of carting around a huge rosary, I can wear this discrete little bracelet wherever I go. I can touch the beads and recite my meditations anywhere without anyone knowing. Very stealthy.
Here's how I meditate with my mini rosary bracelet.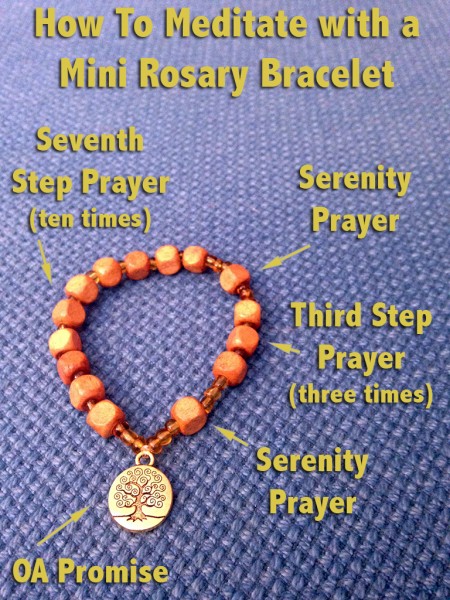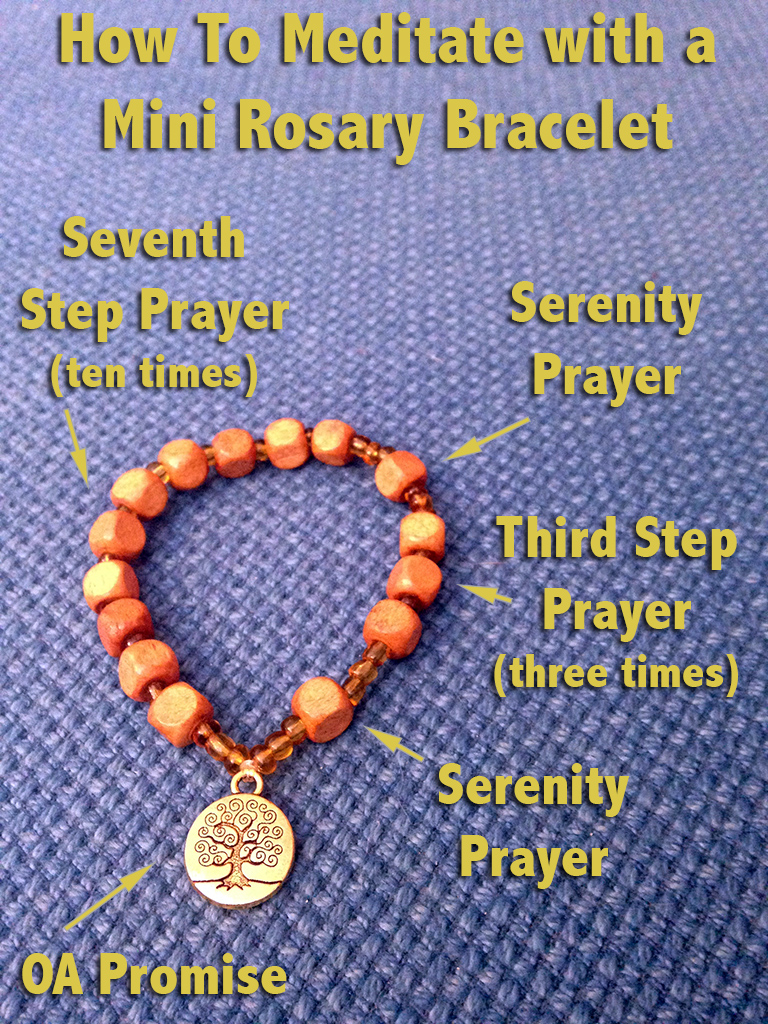 Just like the big rosary, at the tree bead, I do the OA Promise Meditation:
I put my hand in yours, and together we can do what we could never do alone. No longer is there a sense of hopelessness, no longer must we each depend upon our own unsteady willpower. We are all together now, reaching out our hands for power and strength greater than ours, and as we join hands, we find love and understanding beyond our wildest dreams.
Then, each time there is a single bead, I do the Serenity Prayer:
God grant me the serenity to accept the things I cannot change; courage to change the things I can; and the Wisdom to know the difference.
For the three beads, I do the Third Step Prayer:
God, I offer myself to thee-to build with me and to do with me as Thou wilt. Relieve me of the bondage of self, that I may better do Thy will. Take away my difficulties, that victory over them may bear witness to those I would help of Thy Power, Thy Love, and Thy Way of life. May I do Thy will always.
For the ten bead grouping, I do the Seventh Step Prayer, but I change it slightly. I do one set for each character defect I have, replacing "every single defect of character" with the particular defect (i.e. guilt, resentment, anger, etc.) and replacing the word "strength" for the corresponding positive aspect of each defect (i.e. self-acceptance, forgiveness, calm, etc.). I will write more about this technique in the future.
My Creator, I am now willing that You should have all of Me, good and bad. I pray that you now remove from me every single defect of character which stands in the way of my usefulness to You and my fellows. Grant me strength, as I go out from here, to do Your bidding.
Sometimes, I just do the generic seventh step prayer once and that's more than enough to help me.
This little bracelet has given me such a peace to just see it on my wrist. No one can tell that it's a talisman for me. You can make yourself a bracelet just like this or even make yourself a different one that works better for your needs. Find yourself a similar talisman and you will find a strength during the trying times of the day.
---
Overeaters Anonymous does not endorse anything on this entry or blog.
Previous: Better to Look Weak And Be Strong
Next: A Bright Future for Man

Leave a Reply
-