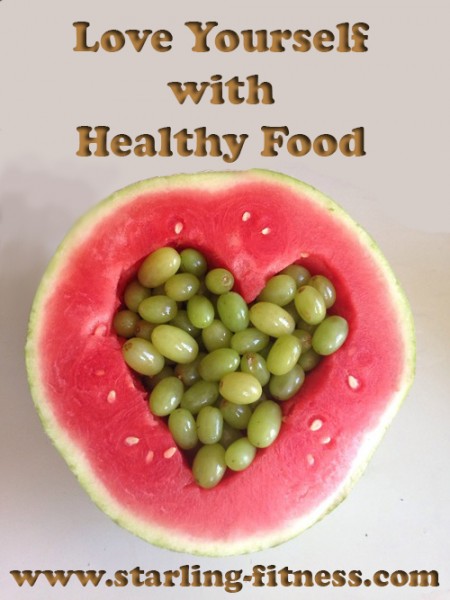 Whenever we talk about self-esteem or learning to love ourselves, we never talk about one of the most POWERFUL ways to show it. My whole life, I've felt that the way you tell if someone loves you is by their ACTIONS, not their words. If a guy said he loved me and then insulted me or tried to get me to do things I wasn't comfortable doing, I instantly knew that he didn't love me. I got this from an old quote:
What you do speaks so loud that I cannot hear what you say.
This holds true for ourselves. We can do all the self-esteem exercises in the world. We can meditate and recite our affirmations all day long, but if we don't DO what we say, then we are LIARS. The only way to prove to ourselves that we actually love ourselves is by DOING loving things.
Eating healthy food
Giving ourselves exercise
Pampering ourselves with a shower
Grooming ourselves to look beautiful
Wearing mended and clean clothes
Surrounding ourselves with people who are NICE to us
Making our minds better by learning new things
Entertaining ourselves with uplifting diversion
You don't show that you love yourself by repeating the phrase, "I love and cherish my unique self." You SHOW it by taking good care of yourself. Start SHOWING yourself that you love you today and eventually you will notice that you no longer have a low self-esteem. And, more importantly, when you HATE yourself, do these things anyway. It's the only way out of your well of self-hatred.
Original image via: Hi., Perfection.
Previous: Prepare Healthy Meals Ahead of Time
Next: The Healthiest Verse of All Time

Leave a Reply
-