I found this image on Incensus – Motivate the mind, and the body will follow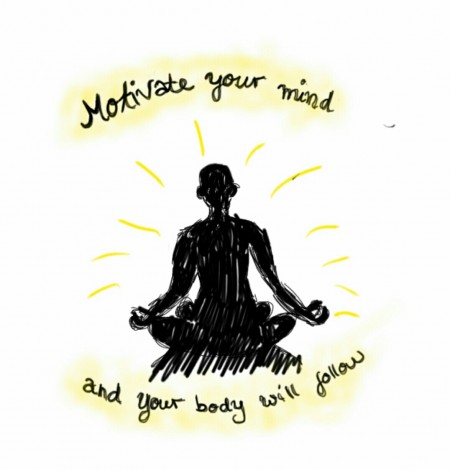 It reads:
Motivate your mind and your body will follow.
It's true. The days when I meditate are easier for me when it comes to eating and exercise. Meditation is just sitting still for fifteen minutes. Logically, it burns hardly any calories, but EVERYTHING is easier for me when I have concentrated on getting my meditation done.
The next time you're tempted to skip a workout or eat everything in the fridge, take fifteen minutes and do a meditation. Here are some entries that talk about meditations that you can refer to for ideas:
Previous: Exercise Is Totally Hard And Stuff
Next: The Two Facets of My Disease: Angels and Demons

Leave a Reply
-