I love this motivational poster: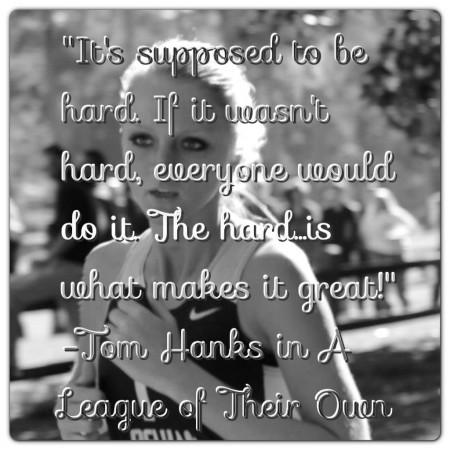 It reads:
It's supposed to be hard. If it wasn't hard, everyone would do it. The hard is what makes it great.
It's from A League of Their Own in this scene:
I love that movie and it makes me tear up every time I hear that line. The next time you're thinking about throwing in the towel and giving up, remember this. It's SUPPOSED to be hard. Getting past the hard is what will make you great.
---
I don't know where this motivational poster came from. I got it here:
If you know who made this image, please leave a comment below so I can give proper credit.
Previous: Lakitu's Final Lap at a Race
Next: Give Me My BROCCOLI!!

Leave a Reply
-