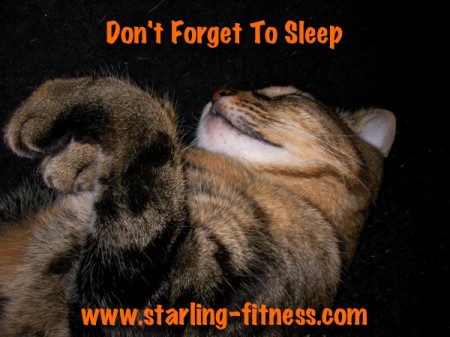 I have been TIRED. I've needed to go to bed early. I've needed naps in the middle of the day. I've felt so insanely tired that I have worried that I was getting sick. And then I remembered…
I'm losing weight.
For the first time in a LONG time, I'm actually losing weight. I have been working with a sponsor with Overeaters Anonymous and it's really emotional work. I wrote out my Step Four Inventory and the next day, I slept the whole day. Going over all of those things from my past is draining.
Not to mention all the eating less and exercising more.
Working through the steps makes eating less and exercising more easier. So much easier that I forget that I'm doing it. And then I wonder why I'm so dang tired.
So, don't forget to SLEEP. Losing weight is hard work and it will make you tired, so make sure you go to bed early and steal a nap every now and then.
Previous: Just Do It? What? Run on Water?!
Next: Keeping My Dopamine Levels High

Leave a Reply
-