I LOVE this comic talking about his apple juice. It attracted me because the first thing he says is:
"I realized recently that my judgment gets more messed up by food and juice than it does by drugs and alcohol."
I have made that same realization myself…
I love that point where he realizes that the man is judging him differently than he thought.
"I was so caught up in the euphoria of having all that apple juice, that for like a minute, I lived in world where racism didn't exist."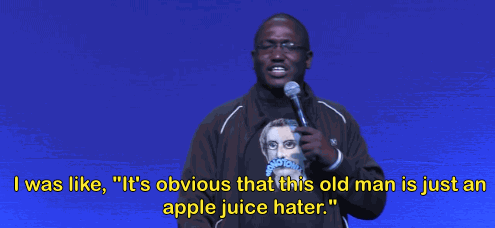 YES! Food can literally make me forget that there are other ills in the world. I can be so involved in thinking about what I'm going to eat next that I forget about everything else. THAT is the craziness about food. THAT is the powerlessness and I need to admit and accept about myself EVERY day.
Via: WIL WHEATON dot TUMBLR — aspeckamongdots: I don't think I've ever laughed…
Previous: Change Is In The Challenge
Next: PostSecret: Throw It Up

Leave a Reply
-